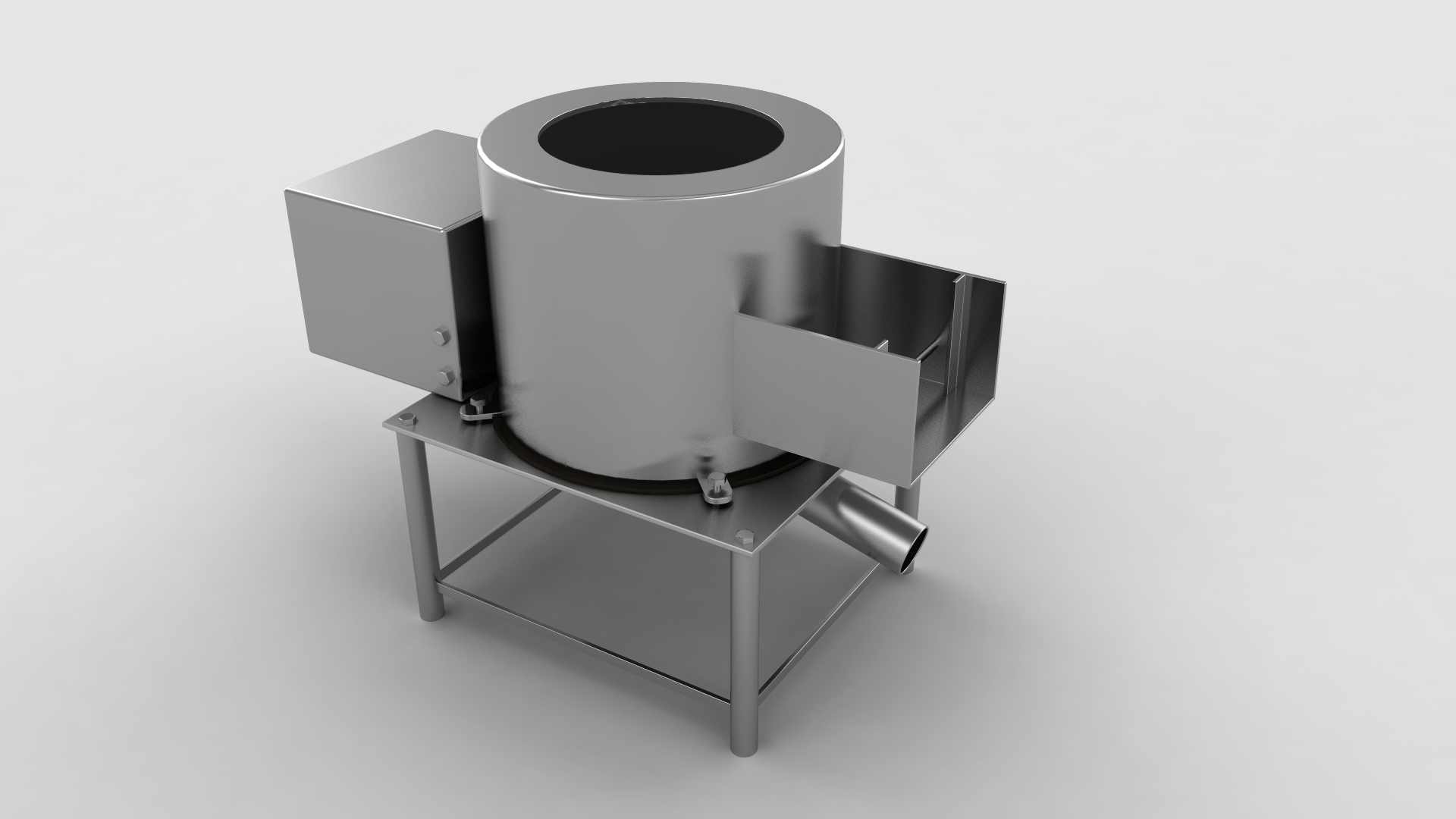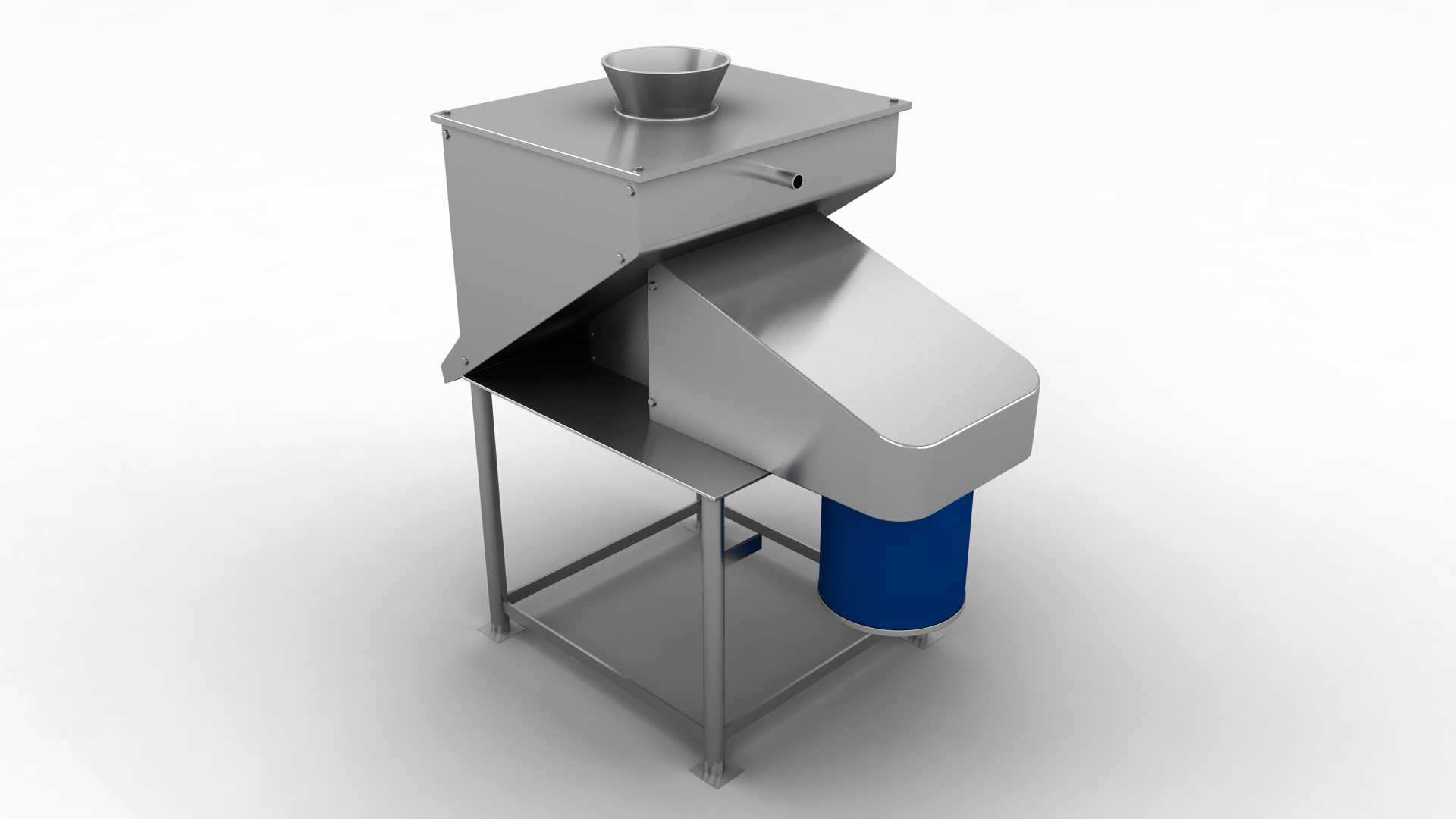 Frying & Seasoning System
The semi-automatic potato chips line is a combination of batch & automatic processing arrangement, which is suitable for small scale plant. The motive is to make semi-automatic line is to make it cost effective so that start-ups also can easily set-up their initial plant with minimum investment. With an objective to cut down the cost by maintaining the high quality, we have used necessary automation. In comparison with the automatic potato chip line has the line length of 110-120 feet, while the semi-automatic potato chip line is just 45 feet long. It has some part of manual process like peeler, Slicer & Dryer are with the manual process and on the other hand more part is Frying & seasoning systems with the automation.
Special Features
Specially engineered multi oil inlets maintain positive oil flow to clear the product infeed area & provide precise control of temperature & rapid adjustment to feed change.
Circulating oil keeps fines in suspension for efficient removal. Every minute 100% of the system oil volume passes through drum filter to remove 100% product particles for the highest oil & product quality.
Low oil volume and rapid oil turnover assure fresh product with a long shelf life.
Indigenously developed air knife removes excess surface water from washed slices. Less pm-frying slice surface moisture reduces energy consumption & increases the edible oil self life.
Compact design results into cost efficient operations by reducing space, energy & water usage.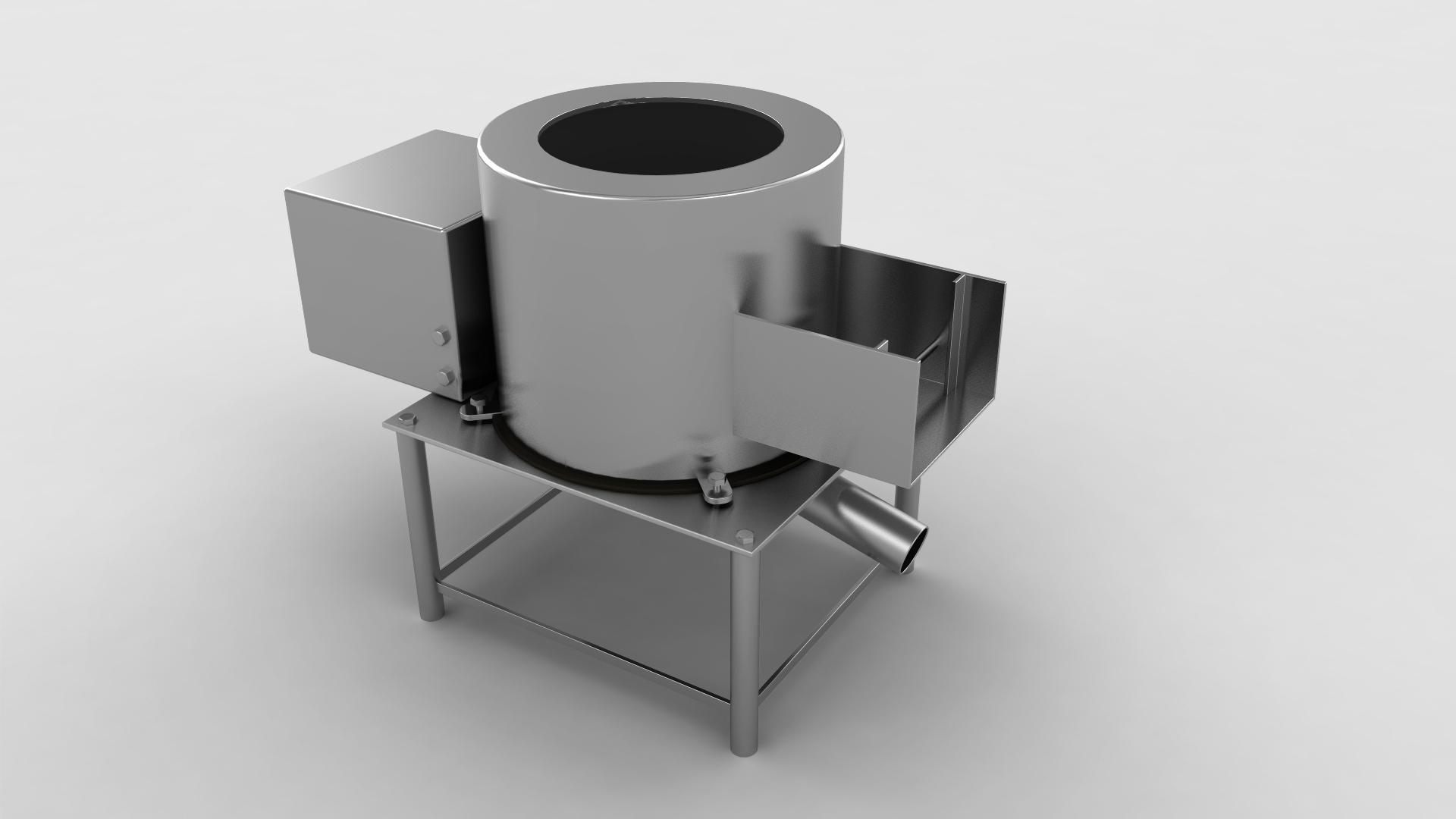 Peeler
Due to continuous innovation in the area of potato peeling, we have become a leading specialist over the years. Precision of temperature and an accurate peeling depth, with an accuracy within millimetres, will ensure optimum peeling of the potatoes. The less peel is removed, the higher the yield of your process.
We construct low energy, robust peelers, according to the latest innovative technological developments and with specific attention to low maintenance and maximum cleaning accessibility.
Washed potatoes are poured into the drum of the potato peeler from the top, the inner of the drum is coated with abrasive carborundum, as the base of the drum rotates the potatoes strike against the abrasive inner wall which removes the skin, this processing requires minor flow of water through a pipe to remove the skin from the walls,
The peeled potatoes are removed from the side of the drum through a gate.
The Peeler is a heavy duty model, it is made from a SS Pipe 5 mm thickness, than grooves are done inside the Pipe so that emery (abrasive ) stick to the pipe properly.
| | | | | | |
| --- | --- | --- | --- | --- | --- |
| Model | PP 14 | PP 16 | PP 18 | PP 20 | PP 24 |
| Dia. & Height of Drum | 14″ | 16″ | 18″ | 20″ | 24″ |
| Production Capacity ( Raw Potatoes) | 120-140 Kg/Hr | 200-240 Kg/Hr | 250-300 Kg/Hr | 350-400 Kg/Hr | 450 Kg/Hr |
| Power required | .5 H.P. | 1 H.P. | 1.5 H.P. | 2 H.P. | 3 H.P. |
| Cycle Time | 3 Mins | 3 Mins | 3 Mins | 3 Mins | 3 Mins |
Slicer
Peeled potatoes are fed in to the SS model slicer from the top ,The rotor pushes the potatoes against the wall of the cutter , the slices are cut according to the cutter fitted,The slices slide down with flow of water into a trough.
Understanding the requirements of the snacks making market, we have engineered easy to handle Potato Slicers designed in two different capacities: 250 kg and 400 kg. Our Potato Slicers have been manufactured using sophisticated infrastructure. Providing you dust resistance and hassle-free operations; the Potato Slicers comes with three basic cutters used to make Plain chips, ripple chips, potato shreddings / laccha / sully and French fries. We also provide with the feature of the addition of dies in 400 kg model with a prime requisite of additional floor space: 20″*54″.
| | | | | |
| --- | --- | --- | --- | --- |
| Model | PS 250 | PS 400 | PSG 400 | PSG 400 SS |
| Die/Cutter Dia | 6″ | 10″ | 10″ | 10″ |
| Production Capacity (Raw Potatoes) | 250 Kg/ Hr | 400 Kg/Hr | 400 Kg/Hr | 400 Kg/Hr |
| Power Required | 0.5 H.P. | 1 H.P. | 2 H.P | 2 H.P |
| MOC of Die/Cutter | Aluminium | Aluminium | Aluminium | Stainless Steel |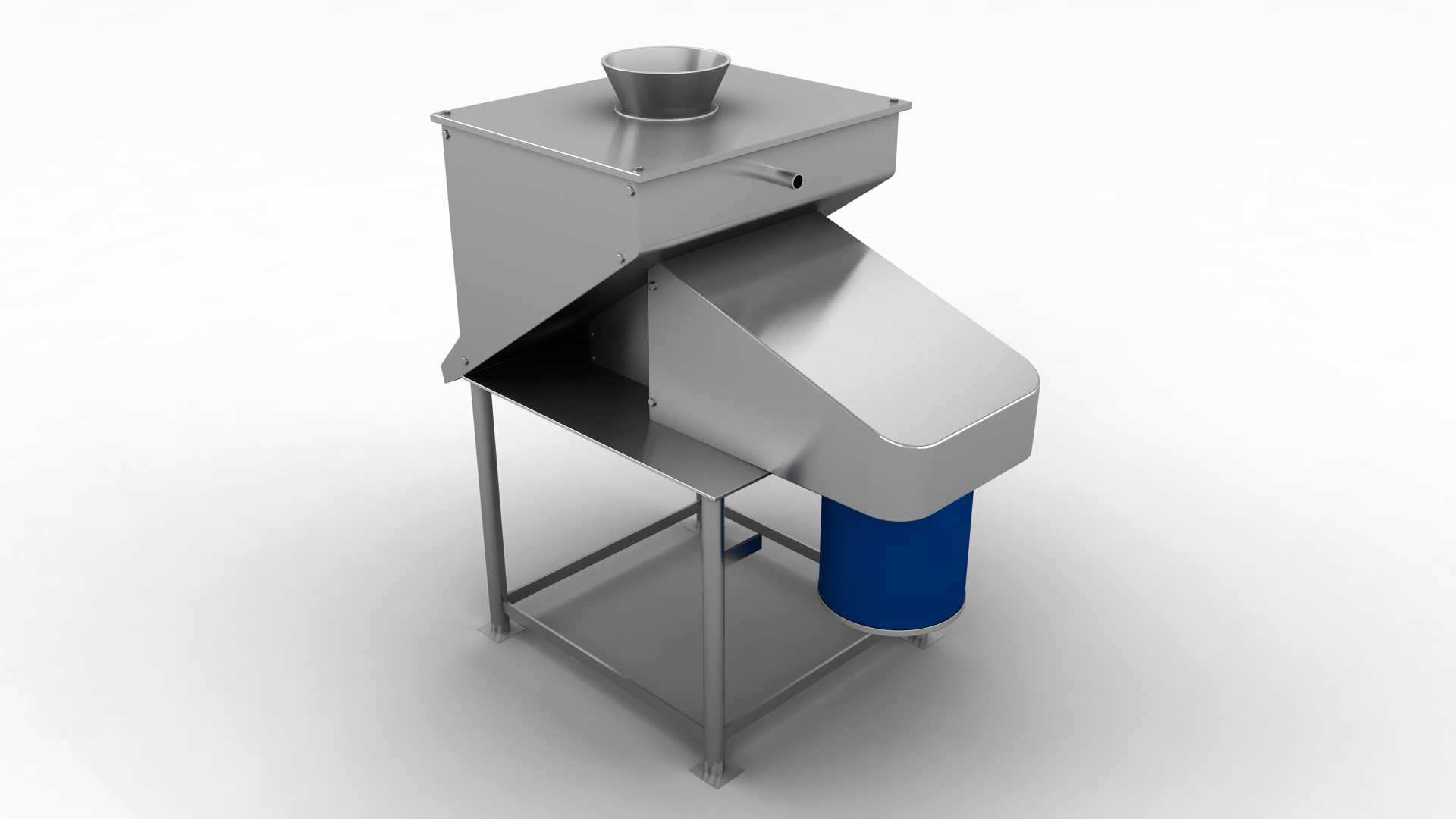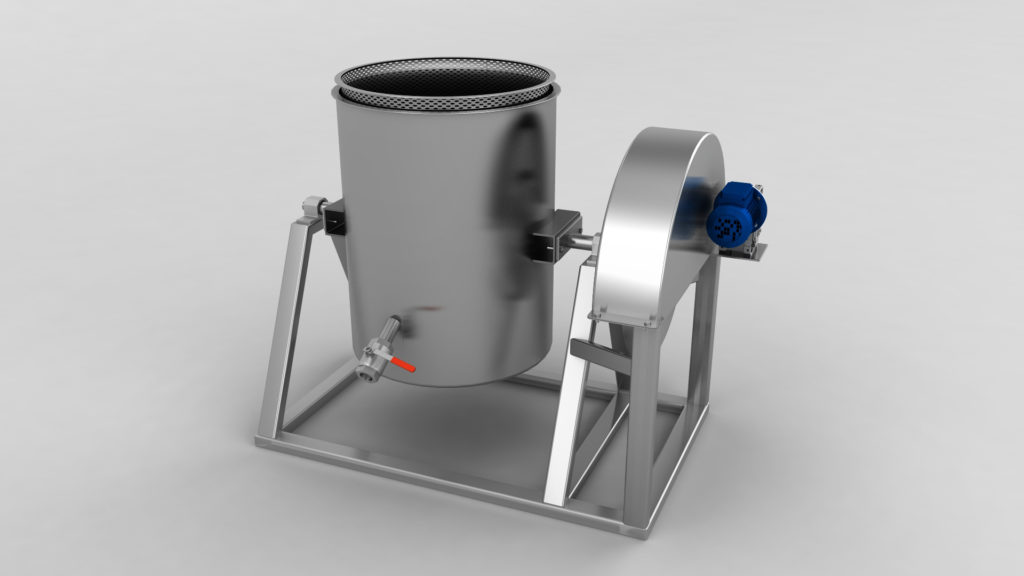 Dryer
Sliced chips have to be dewatered so that at the stage of frying the fuel consumption is less and the quality of chips is better. To remove the excess water the sliced chips are fed in to a basket which rotates at high RPM (1200). Excess water is removed by a pipe. The basket is removed after dewatering and the slices are emptied.
Centrifugal Dryer
Model
CD-05
CD-10
Size of Basket
14″D X 12″H
16″DX16″H
Capacity Per Batch
5Kg/ 3 mins
10-12Kg/ 3 mins
Power Required
0.5 H.P.
1 H.P.
Centrifugal Dryer Tilting
Model
CDT 20
CDT 30
Production Capacity
20 Kg/4mins
30 Kg/4mins
Production Per hour
300 Kg/Hr
450 Kg/Hr
Power Required
1.5 H.P.
2.5 H.P.
Frying & Seasoning
In the Automation part, which completes the frying & seasoning, follows this process. It has shaker, fryer, de-oiling conveyer and seasoning system. Its Fryer is available with different heating systems such as direct & indirect and fuel requirements such as wood, diesel & thermic.
We offer these spice mixing machines at economical prices in variations of sizes shipped both in India and abroad!