Banana chips enjoy great snack market for its delicious and sweet taste. Fried banana chips can be used as dessert which is covered with sugar, honey or chocolate. Other people may like salty banana chips which are flavoured with a different sauce. Similar to potato chips process, fried banana chips production line has the same slicing, frying and seasoning procedure. Generally, fried banana chips are made from immature or green bananas. Sliced bananas would be blanched firstly to keep colour and then have deep fry in sunflower oil or coconut oil. Banana chips manufacturers could flavour different sauce to make fried banana chips sweet, salty or spicy.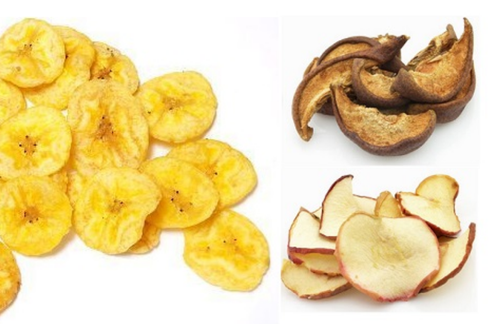 Automatic Banana & Cassava Chips Line
The automatic Banana Chips line is a combination of batch & continuous processing arrangement, which is suitable for processing of Banana.
Those, who want to produce on large scale with minimum human interference, Great efficiency can go with our Automatic Banana & Cassava Chips line. Crafted with great Engineering Experience and exercise our machines are easy to operate and flexible to maintain, moreover, We take responsibility for design, manufacture, and installation. We will commission the line and make sure that your staffs get professional training in maintenance and process control.
The automation part of Banana chips processing line is Frying & seasoning, which is similar like semi- automatic potato line. In banana and cassava, peeling of immature green banana & cassava is done manually and rest process is completely automatic.
Batch Based Banana & Cassava Chips Line
This plant makes processing of banana chips more convenient and efficient, and it is the most professional banana chip processing equipment.
If your objective is to set a production line that can produce a variety of items with almost the same setup than we have "Batch based Banana & Cassava Chips Line" for you. Every assembly of this production line has a variety of options to choose based upon Budget, Production Capacity and item to use so that you can choose and utilize your investment on a great level.