Pellets are preformed shapes either they can be made of white flour, potato flour, corn flour. You can get in different shapes; it also comes in 2D and 3D shapes. Pellets are the ready to fry snacks.
To smoothen your process, we also offer a variety of heat exchangers based on diesel or thermic fluid. Dynamech Engineers' Pellet Snacks Solutions are multipurpose and offered at economical prices.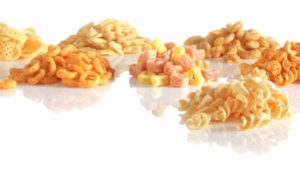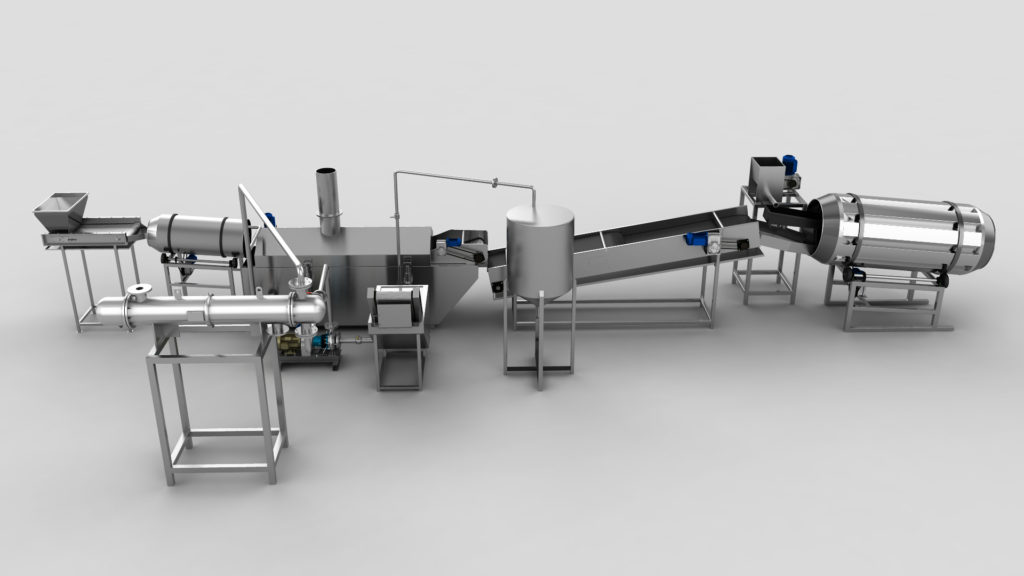 Automatic Pellets/ Fryums Production Line
Pellets snacks are new to the market and the core expertise for this food production line is "How well we treat them with oil?". Keeping this thing in mind our state-of-the-art engineering team has designed some amazing way to produce fresh and long shelf life products.
We proudly present to you a completely automatic Pellets production line with industry-leading technology and trust which will not only help you to achieve high ROI but also help you to create your brand.
Batch Based Pellets/ Fryums Production Line
Like always if you wish to produce different type of products from the same production line then our batch-based pellet production line is perfect for you. Choose from production capacity to fuel type, every thing is fully customized on your demand and budget that too without compromising on quality.