Nylon Extruder
Sev is available in the Indian grocery stores in different shapes, sizes and under various brands. The most common varieties are thick sev, thin sev and nylon sev. Nylon sev is the thinnest version of sev. It is crispy noodles made from gram flour paste which is seasoned with turmeric and other spices. The Nylon sev has a fine, thin texture. It is made using very fine molds for preparation of the strands. Used mostly as garnish in chaat preparations to get crunchy texture!
Dynamech Engineers provides you with the best-in-class extruder for making nylon(very fine) sev. A hopper is used to feed dough from the top of the Nylon Sev Extruder. The dough is used along with continuous frying. We aid you to create delicious namkeens with ease of use.
Boondi Slurry Machine
Boondi or Bundiya is an Indian dessert made from sweetened, fried chickpea flour. Being very sweet, it can only be stored for a week or so. Due to the need for preserving food in arid regions of Rajasthan, boondi laddu are preferred.
There is also a savory version, called Khara or Tikha. It is known as Bundia in Bangladesh. To make boondi laddu, fried boondi is dipped in sugar syrup. Boondi a snack food made from fried chickpea flour. There is also a savory version, called Khara or Tikha. In preparing tikha or khara boondi, the batter is mixed with spices and salt before frying. Crushed curry leaves are added. Khara boondi is eaten by itself or is added to Indian-mixture.
Boondi is popularly used to prepare raita in Pakistan and North India. Boondi raita typically contains curd (plain yoghurt), boondi (which has been soaked in water to make it soft, then sieved) and seasonings of salt, chili, and other spices. It is eaten as a side dish with pulao or any other meal.
This mix the Gram Flower and water into a homogeneous paste using specially engineered stirring and mixing system. This Paste is sent to Boondi Forming machine through a geared pump for boondi forming.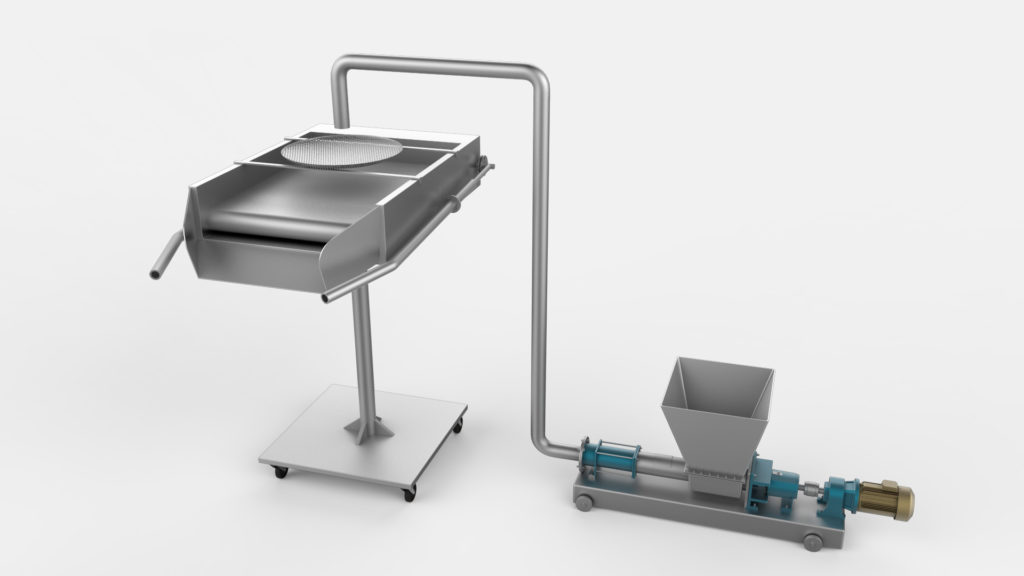 Boondi Extruder
This Equipment feed the readymade Boondi slurry into the feeder through the extruder. The hot oil coming from the fryer in the feeder where the formation of boondi takes place & this formed boondi moves into the fryer. In Screw type Boondi making machine various types of Boondi can be prepared in a continuous process. Speed can be adjusted. The size and diameter of the Boondi is not fixed it's depend on disc mesh size like as 2 mm 3mm 5mm 6mm. due to this method with the help of Screw the Boondis prepared in its exact shape. It is a portable machine.
Potato Masher
Potato Masher is used to make potato paste, which is used to make Aloo Bhujia. Aloo Bhujiya is very popular in savouries and it is made up of aloo and besan (chick pea flour). It is made up of with two recipes, either by the besan and potato flakes or by boiling the potato and mix it with chick pea flour.
To make Potato paste, first peel the potato, boil it then put it into the masher, the potato paste will come out, which can be collected in a bowl. The screw type machine rubs the potato on a metal net, and by this potato mash is created. This mash can be collected in a bowl to make Aloo Bhujiya.
This potato paste goes to the frying and seasoning system to create the final product that is tasty Aloo Bhujiya.