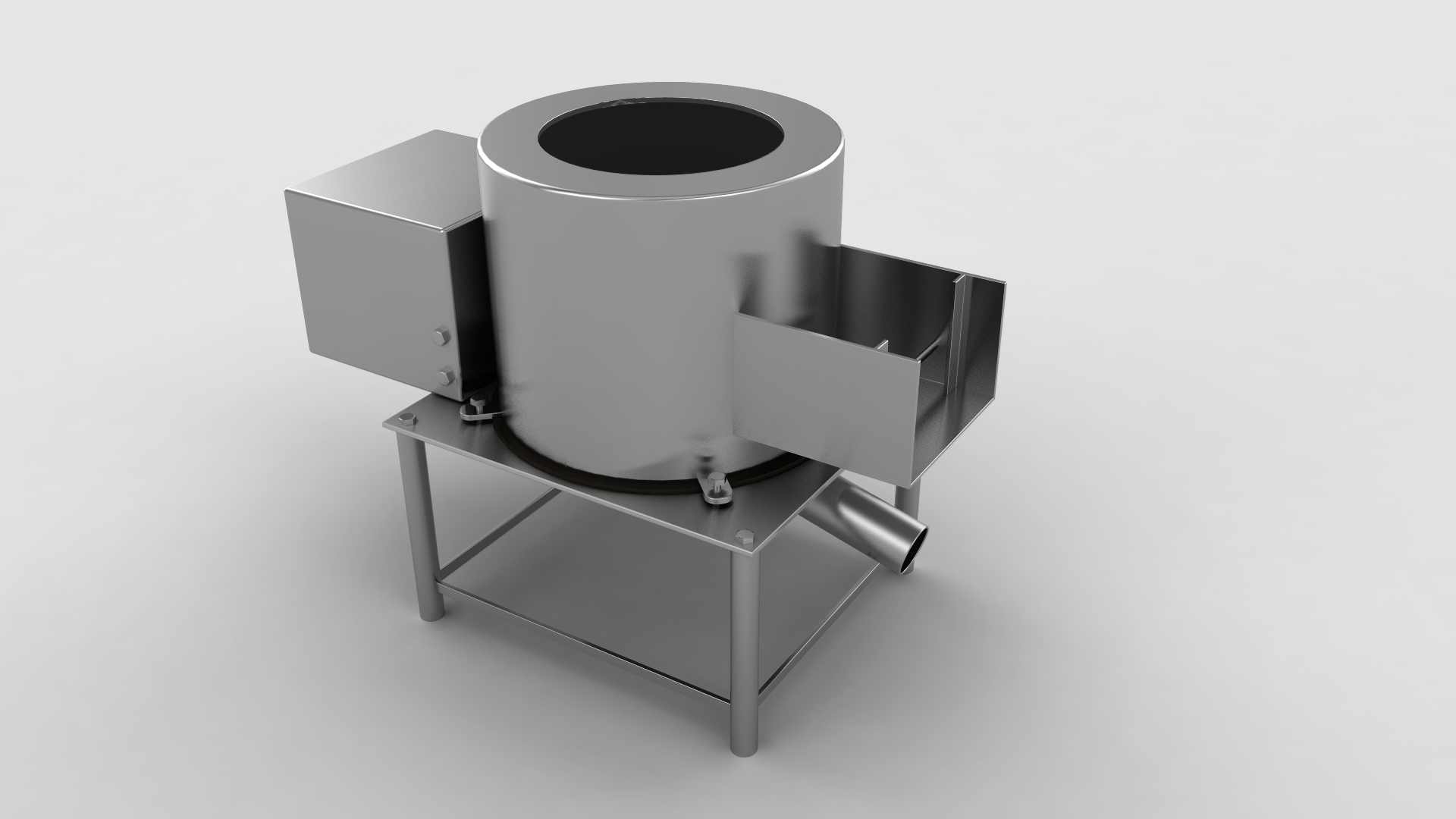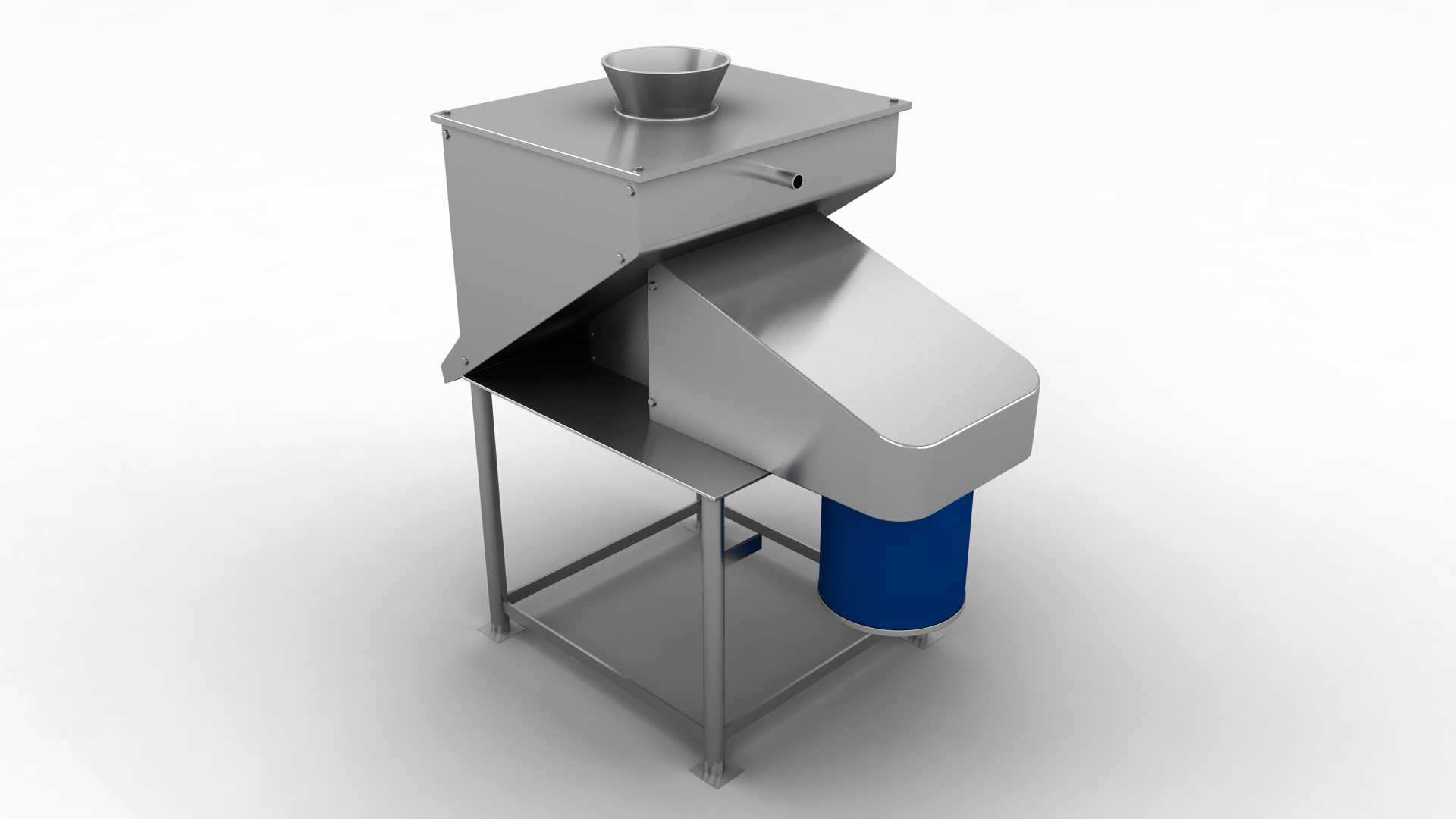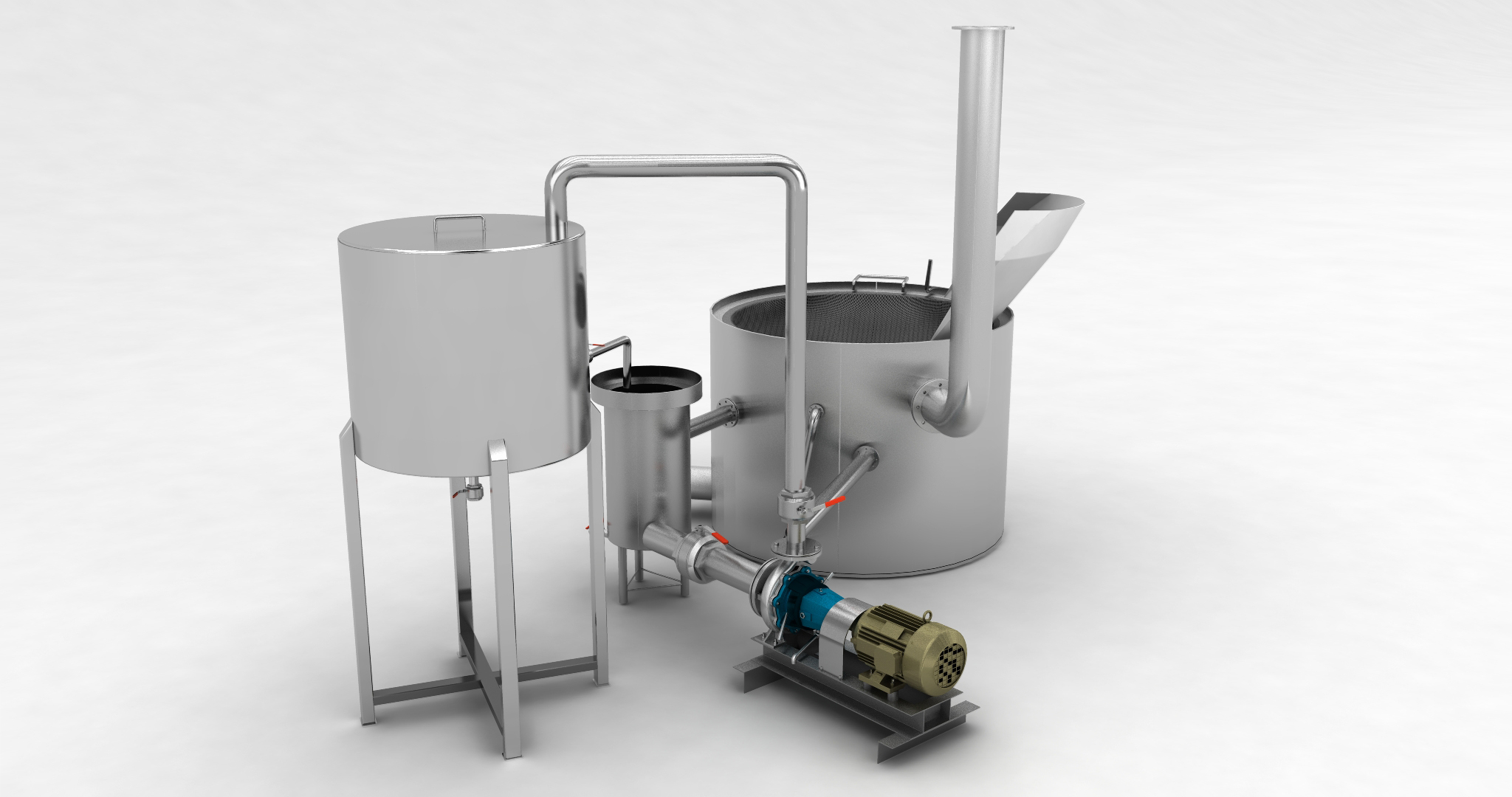 Circular Batch Fryer With Diesel Burner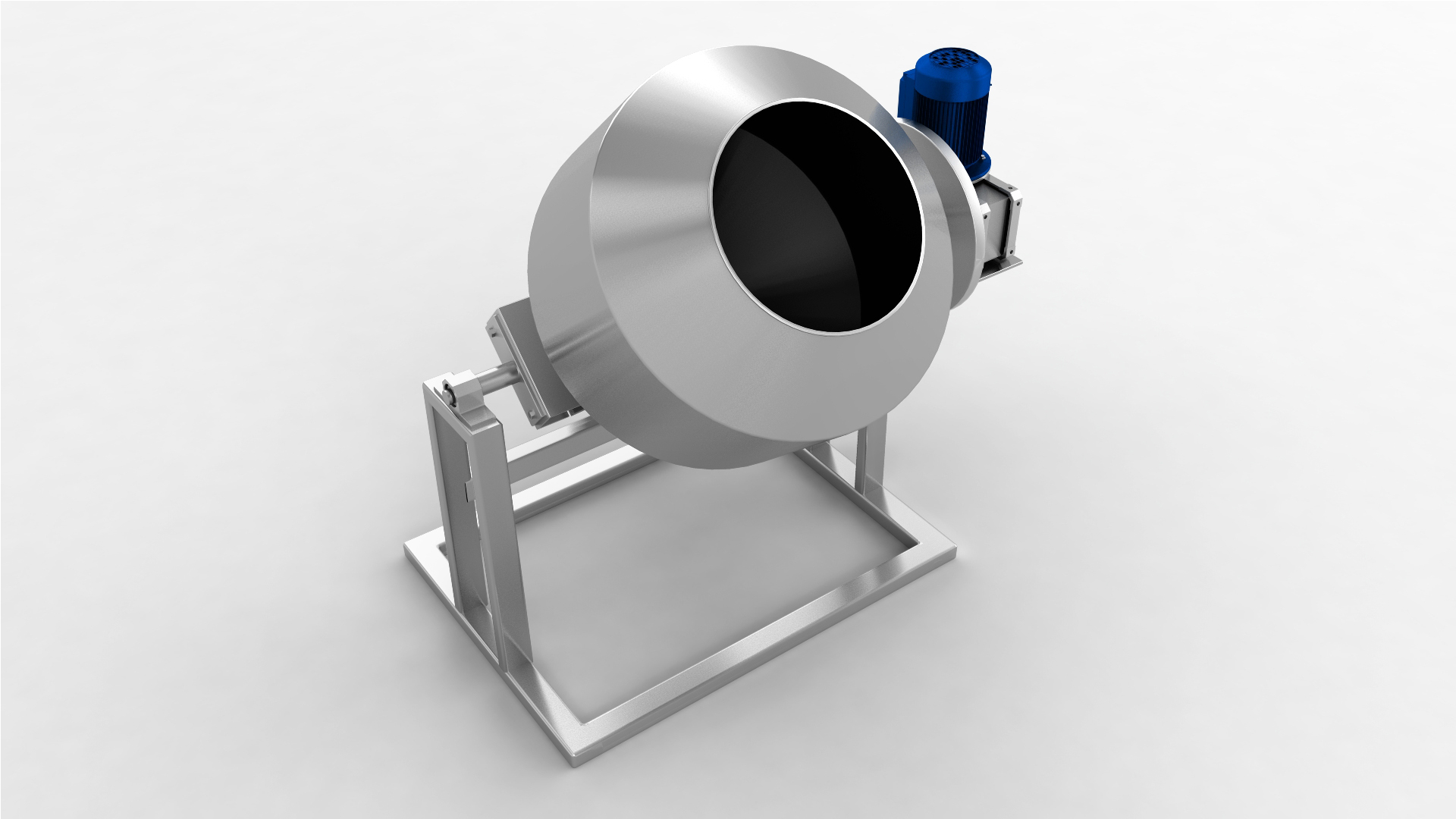 Batch Type Potato Chips Line Comes with Peeler, Slicer, Dryer, capacity wise batch Frying system with different types of heating systems and the end process is seasoning, so we have two types of seasoning systems. Batch Fryer is a multipurpose fryer capable of frying everything. The Heating system saves fuel up to 50 % compared to traditional Bhatti. This works on Thermic, Wood, Diesel and GAS. The seasoning system has special Tilting System to take out all at once.
Special Features
Specially engineered multi oil inlets maintain positive oil flow to clear the product infeed area & provide precise control of temperature & rapid adjustment to feed change.
Circulating oil keeps fines in suspension for efficient removal. Every minute 100% of the system oil volume passes through drum filter to remove 100% product particles for the highest oil & product quality.
Low oil volume and rapid oil turnover assure fresh product with a long shelf life.
Indigenously developed air knife removes excess surface water from washed slices. Less pm-frying slice surface moisture reduces energy consumption & increases the edible oil self life.
Compact design results into cost efficient operations by reducing space, energy & water usage.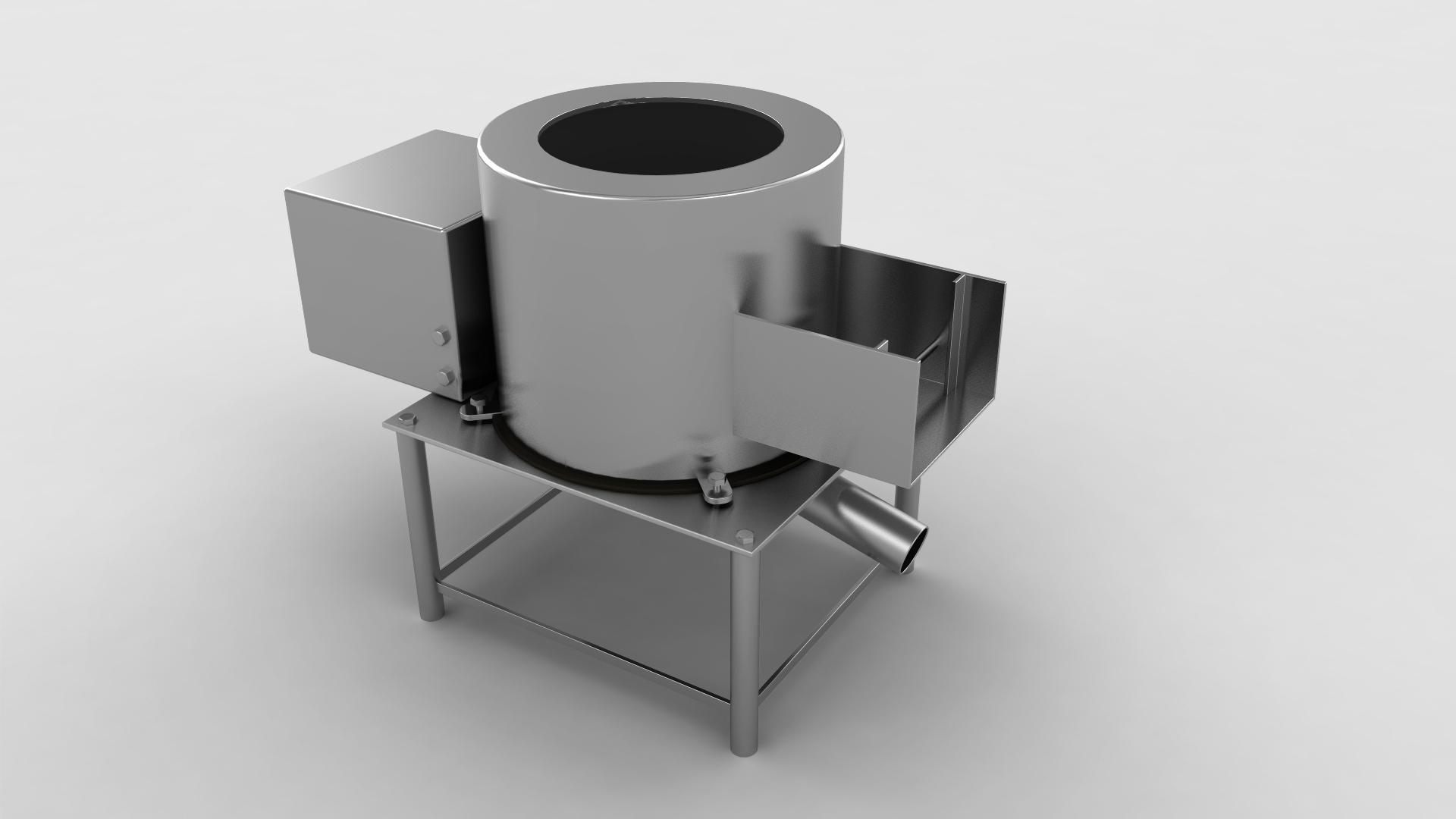 Peeler
Dynamic Engineers brings for you an easy to use Potato Peeler. In the Potato Peeler, Potatoes from the top are fed in the drum which is coated with abrasive carborundum. With the rotation of the base of the drum, the potatoes strike with the wall of the drum which removes the skin. We make use of the minor flow of water to smoothen the process. After the potatoes are peeled, they are removed from the side of the drum through a gate. Our potato peeler can be used for Peanuts as well. We have gained customers not only India but abroad as well.
| | | | | | |
| --- | --- | --- | --- | --- | --- |
| Model | PP 14 | PP 16 | PP 18 | PP 20 | PP 24 |
| Dia. & Height of Drum | 14″ | 16″ | 18″ | 20″ | 24″ |
| Production Capacity ( Raw Potatoes) | 120-140 Kg/Hr | 200-240 Kg/Hr | 250-300 Kg/Hr | 350-400 Kg/Hr | 450 Kg/Hr |
| Power required | .5 H.P. | 1 H.P. | 1.5 H.P. | 2 H.P. | 3 H.P. |
| Cycle Time | 3 Mins | 3 Mins | 3 Mins | 3 Mins | 3 Mins |
Slicer
Understanding the requirements of the snacks making market, we have engineered easy to handle Potato Slicers designed in two different capacities: 250 kg and 400 kg. Our Potato Slicers have been manufactured using sophisticated infrastructure. Providing you dust resistance and hassle free operations; the Potato Slicers comes with three basic cutters used to make Plain chips, ripple chips, potato shreddings / laccha / sully and French fries. We also provide with the feature of addition of dies in 400 kg model with a prime requisite of additional floor space: 20″*54″.
| | | | | |
| --- | --- | --- | --- | --- |
| Model | PS 250 | PS 400 | PSG 400 | PSG 400 SS |
| Die/Cutter Dia | 6″ | 10″ | 10″ | 10″ |
| Production Capacity (Raw Potatoes) | 250 Kg/ Hr | 400 Kg/Hr | 400 Kg/Hr | 400 Kg/Hr |
| Power Required | 0.5 H.P. | 1 H.P. | 2 H.P | 2 H.P |
| MOC of Die/Cutter | Aluminium | Aluminium | Aluminium | Stainless Steel |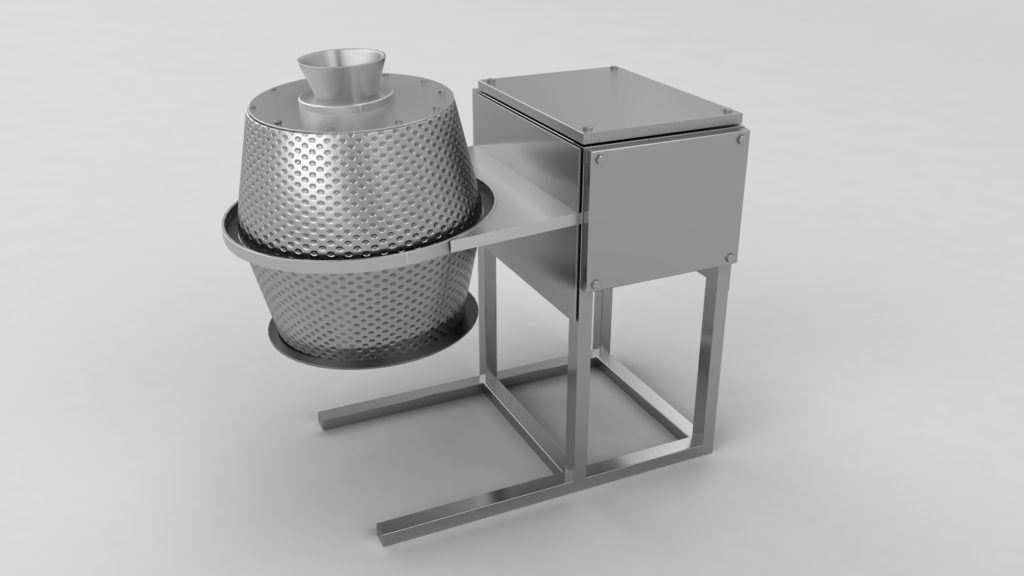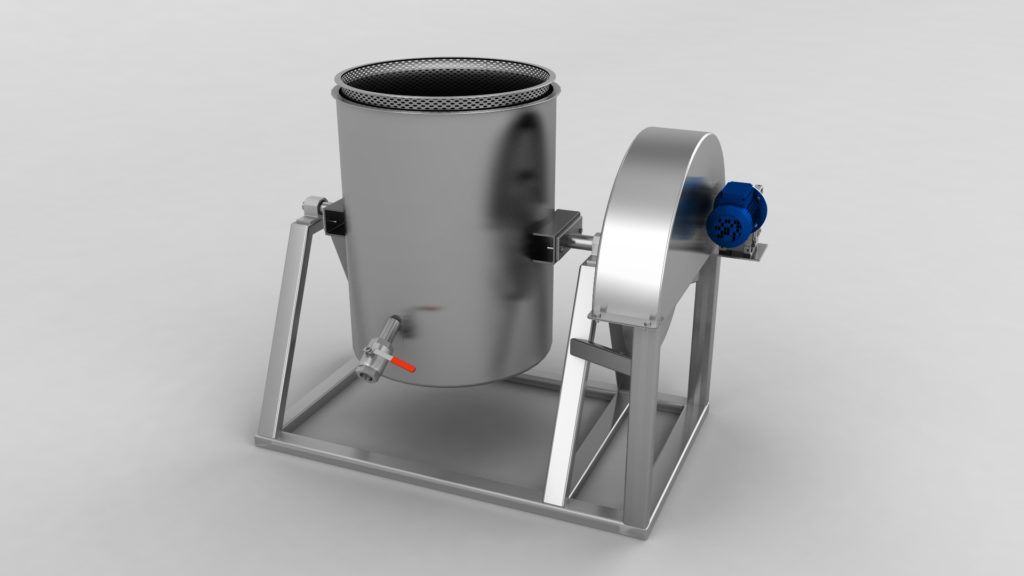 Dryer
Dynamech Engineers have immaculately designed Centrifugal Dryer Machine in view of the needs of the Snacks Industry. Centrifugal Dryers are used popularly for drying the namkeens and potato wafers. The product to be dried is placed in the rotating basket of the Dryer and allowed a few spins. The result is the surface water of the product is removed and not fully dried. Your snack intermediate is ready for further processing! Our centrifugal dryers have been designed with sturdiness and simplicity and are available at affordable prices.
Centrifugal Dryer
Model
CD-05
CD-10
Size of Basket
14″D X 12″H
16″DX16″H
Capacity Per Batch
5Kg/ 3 mins
10-12Kg/ 3 mins
Power Required
0.5 H.P.
1 H.P.
Centrifugal Dryer Tilting
Model
CDT 20
CDT 30
Production Capacity
20 Kg/4mins
30 Kg/4mins
Production Per hour
300 Kg/Hr
450 Kg/Hr
Power Required
1.5 H.P.
2.5 H.P.
Fryer
The frying of potato chips or pellet snacks is a complex process requiring a high constant temperature, steam discharge and transit times to determine the quality of the end product.
The Dynamech fryers are considered the worldwide standard. Continual innovations ensure technology that matches today's market demands: not just for a perfect result, but also the sustainable use of oil and energy.
Low total oil volume results in low oil turnover per minute and lower FFA (Free Fatty Acids) values. Protecting the oil from light and oxygen is an essential criterion for the quality of your final product.
We have capacity wise batch Fryers with different types of heating systems. Batch Fryer is a multipurpose fryer capable of frying everything. The Heating system saves fuel up to 50 % compared to traditional Bhatti. This works on Thermic, Wood, Diesel and GAS. In frying system. It has special Tilting mechanism to take out all the stuff at once.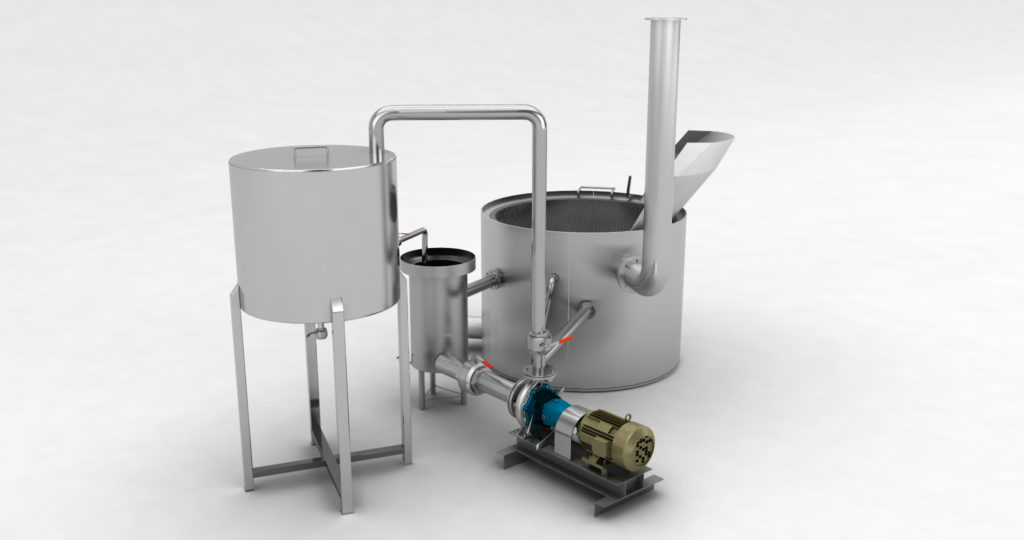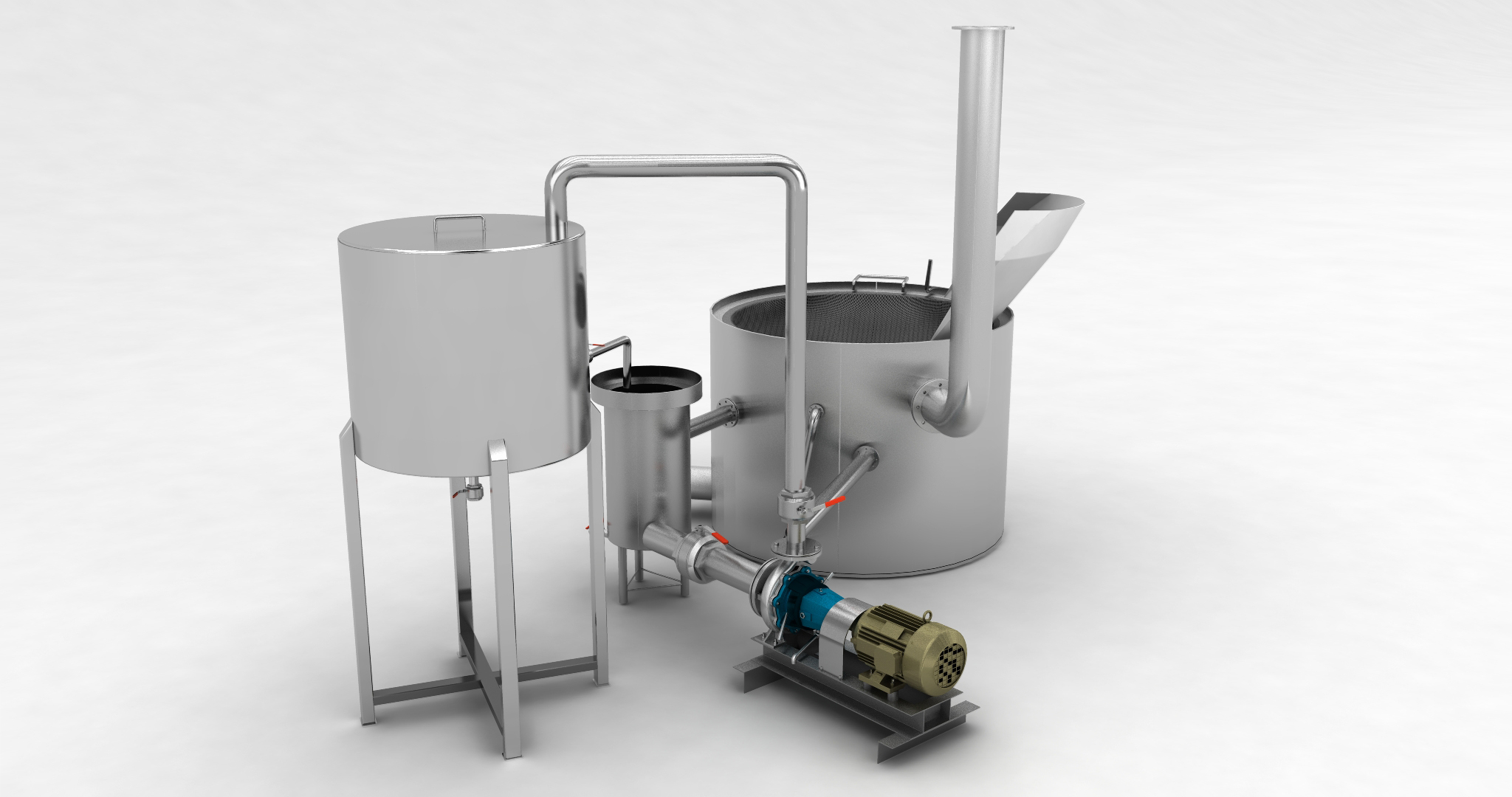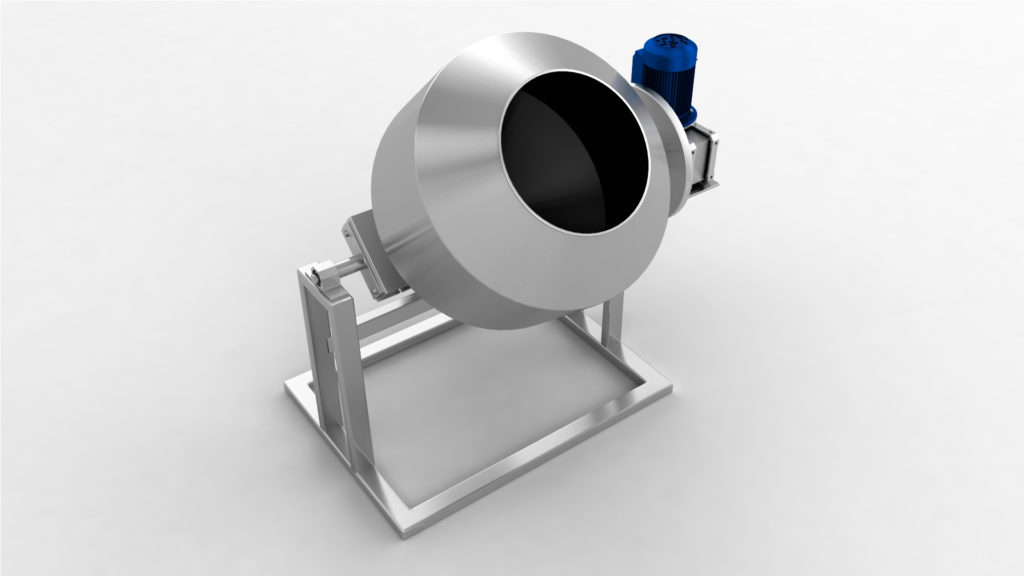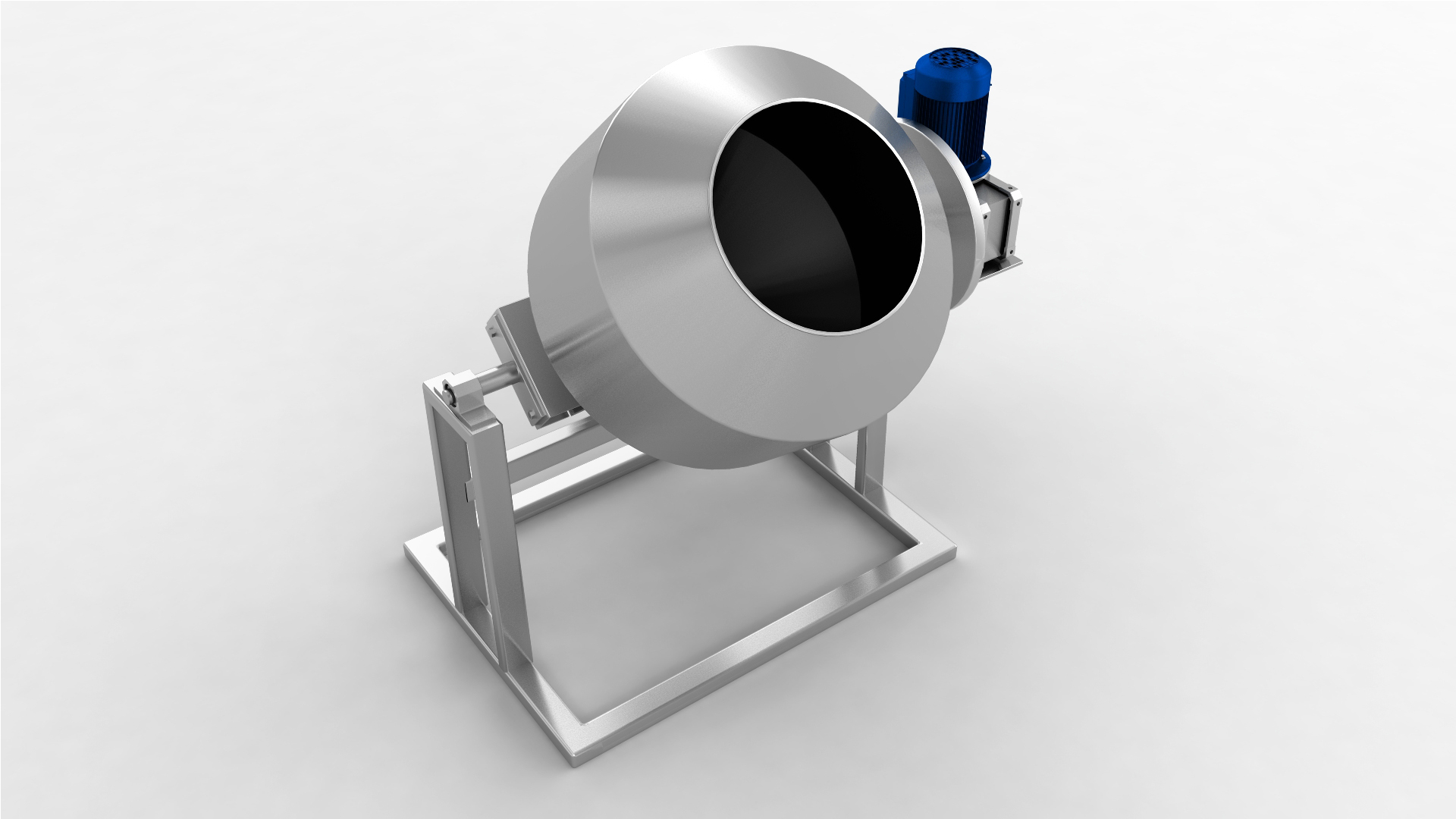 Seasoning
Fried chips are coated with seasoning in this machine, it consists of spices dispensing unit which has a storage hopper and a screw feeder for feeding spices on a vibratory tray, the fried chips are tumbled in the SS drum which has internal fins to turn the chips over. Both the Drum motor and spices screw motor are speed controlled.
For even application of the flavor on the chips, we have speed controller in the the seasoning drum and also it protect the shape of chips from the corners brakeage.
We offer these spice mixing machines at economical prices in variations of sizes shipped both in India and abroad!