Namkeens also known as Chanachur in bangladesh,Nimco in Pakistan, Bites in Srilanka, has different names in different countries, Our Namkeen Frying Machines are able to clear these difference and adapt to the various ingredients and taste when it comes to frying , We offer namkeen fryer in below catagoris
Pico 25 Kg/Hr to 40 Kg / Hr
Micro 100 Kg Per hr
Nano 150 Kg / Hr
Standard 250 Kg /Hr to 1500 Kg / Hr
Multiple fuel systems can be used to heat edible oil in above fryers
Electric
Natural Gas/LPG
Diesel/LPO
Themic Fluid
Bio Mass Pellets
Solid fuels Like Wood/Briquette
Multiple Ingredients can used to make Namkeens Later fried in our fryer
White Flour
Rice Flour
Gram Flour
Potato Flakes
Corn Flour
Various Starches
ChickPea Flour
Above Namkeen Fryers have two basic Models
With Bottom Belt : To make Green Peas,Peanuts, Chana Dal, ( Any item that sinks in edible oil )
Without Bottom Belt : To Make Namkeens ( Any item that floats in edible oil )
Here is the process of fully automatic line.
HOPPER ELEVATOR & GRADER -In Hopper, the bags of potatoes are emptied; Modular belt elevator will take potatoes from hopper to grader. Grader will remove small potatoes and debris.
DESTONER– De-stoner with Tank generates water jets which cleans and removes and stones and debris in potatoes, also lifts potatoes which drains the muddy water.
CONTINUOUS PEELER- Our Continuous peeler carries potatoes over bed of rolling emery cylinder which removes potato skin, water jets from the top help clean the emery cylinders.
INSPECTION BELT & ELEVATOR & SINGULATOR -The PVC belt which carries the peeled potatoes from continuous peeler, manual inspection is done by two person on either side of machine , Heighted modular belt carries the cleaned and peeled potatoes to Simulator which ensures that only one potato goes in to the High Mount Slicer at a time thereby ensuring the best cut of potato chips.
SLICER & SLICE WASHER & TWIN SHAKER –Our own Dynamech make Geared Slicer does the job of slicing Sliced chips exit from bottom of slicer chute and are washed in slice washer to quickly remove surface starch and scraps from potato slices. Compact design reduces water consumption. Filter batch type, Excess water is removed using twin shakers which also removes small pieces & scraps, further Air Knife removes excess surface water from wet, just-washed chips slices. Less surface water reduces energy consumption for more cost-efficient operations.
HIGH SPEED BELT-Remaining starch which gets stuck to some of the chips due to which some potato slices may get stuck to each other High Speed belt disentangles these slices and feeds them in to the main fryer.
FRYING ARRANGEMENT FOR POTATO CHIPS – Potato Chips/ Crisp/ Laccha/ Potato sticks Continuous Fryer is based on indirect oil heating by Diesel based to heat edible oil. The edible oil in the system is heated in single pass heat exchanger.
TAKE OFF CONVEYOR & DE-OILING, INSPECTION BELT- Take off conveyor & De oiling belt will feed to spice drum in a controlled manner. It Remove Excess Oil and Spread out chips for further manual inspection and to remove chips with high sugar content (brown in color).
FLAVORING DRUM & SPICES DISPENSER VIBRO FEEDER -Flavoring drum adds Flavor & Spice on the chips.
Specially engineered multi oil inlets maintain positive oil flow to clear the product infeed area & provide precise control of temperature & rapid adjustment to feed change.
Circulating oil keeps fines in suspension for efficient removal. Every minute 100% of the system oil volume passes through drum filter to remove 100% product particles for the highest oil & product quality.
Low oil volume and rapid oil turnover assure fresh product with a long shelf life.
Indigenously developed air knife removes excess surface water from washed slices. Less pm-frying slice surface moisture reduces energy consumption & increases the edible oil self life.
Compact design results into cost efficient operations by reducing space, energy & water usage.
Dough Kneading Machine
Dynamech Engineers have pioneered in providing you high quality of Dough Kneaders. Our Dough Kneaders can be used for making Gram Flour dough for making a variety of Namkeens and for making Wheat flour dough. The flour is loaded from the top of the kneader and the dough is ready in just 3 minutes. We also offer Automatic Dough Kneader and Dough Kneading Machines.
Dough Kneading Machine
Model
DK – 10
DK – 20
Capacity Per Batch
10 Kg
20 Kg
Power Required
1 H.P.
2 H.P.
Hourly Capacity
200 Kg/Hr
400 Kg/Hr
Dough kneading Tilting
Model
DKT 20
DKT 50
DKT 50 SS
Production Capacity (Raw Flour )
20 Kg/4 mins
50 Kg/4 mins
50 Kg/4 mins
Power Required
2 H.P.
3 H.P.
3 H.P.
Production Per hour
300 Kg/Hr
750 Kg/Hr
750 Kg/Hr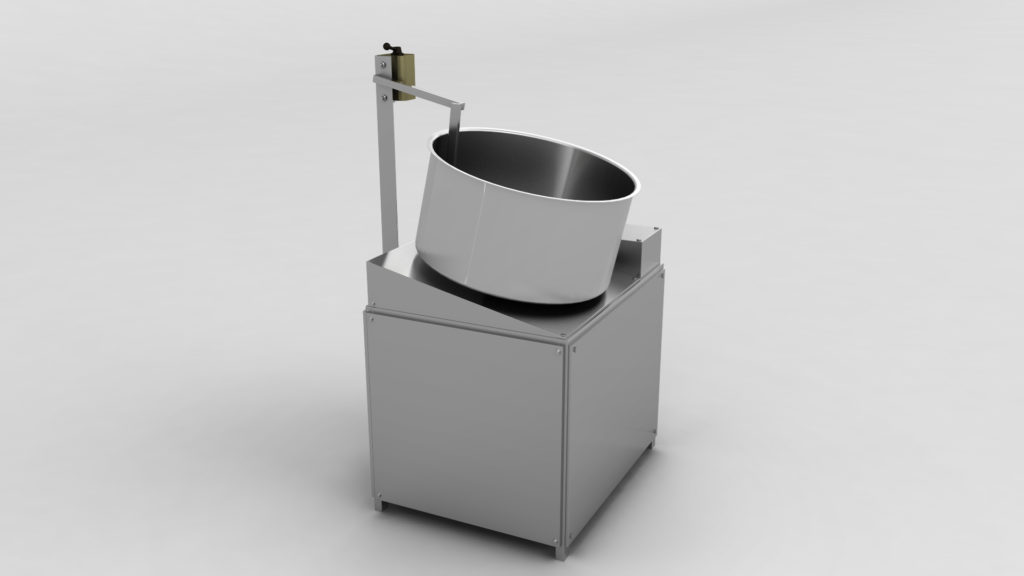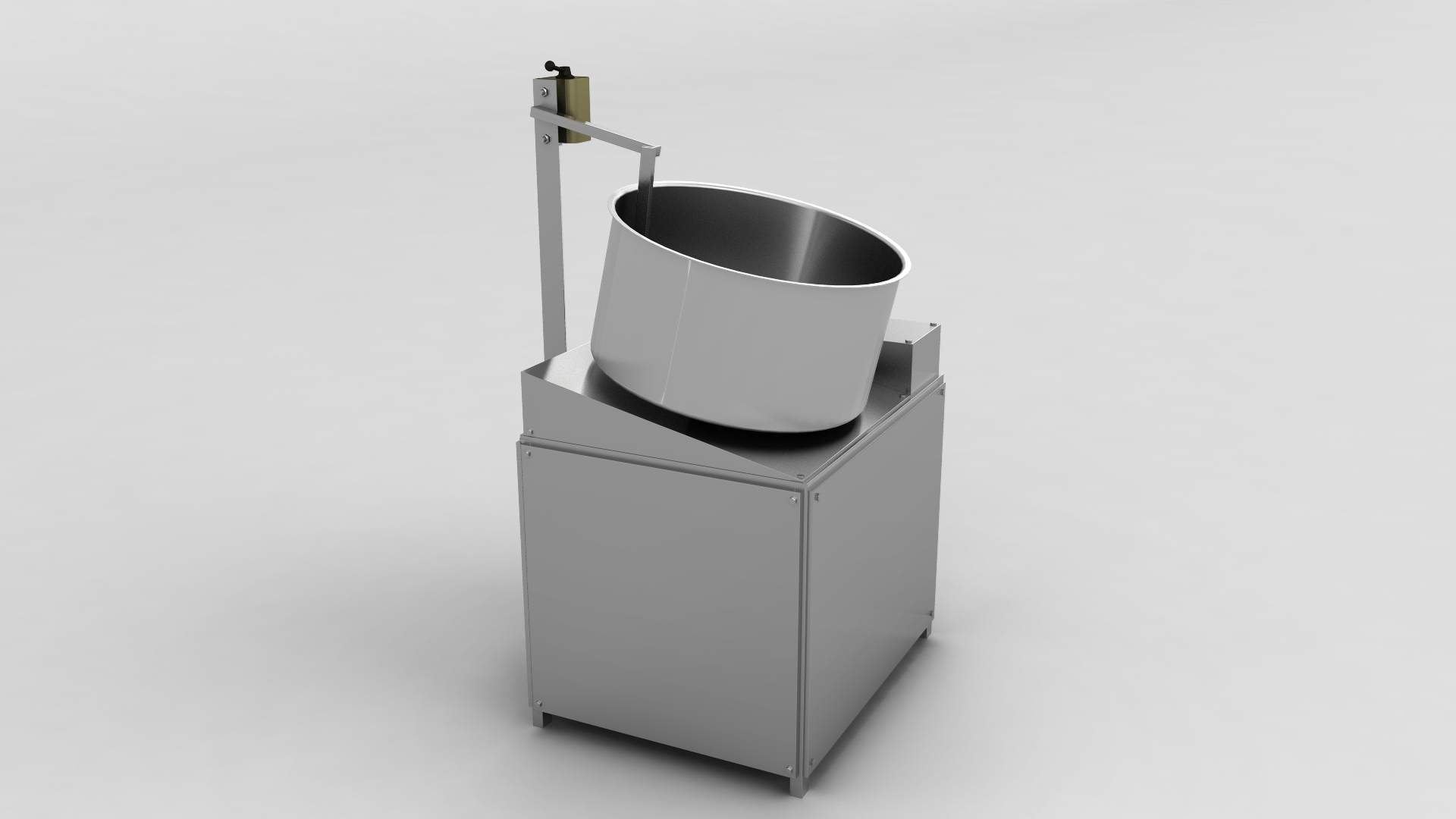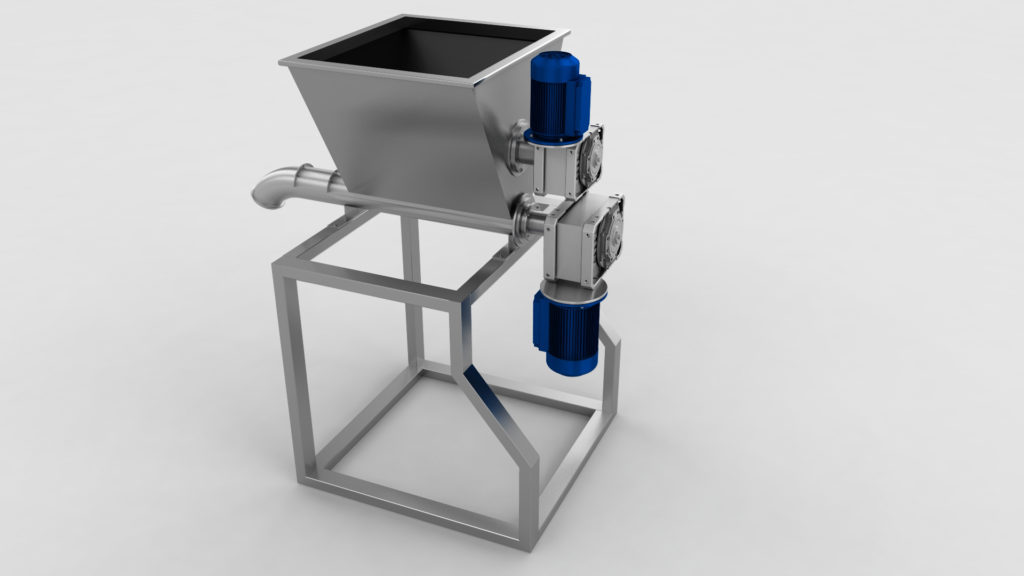 Auto Feeder
Dynamech Engineers have pioneered in providing you high quality of Auto Feeder. Our Auto Feeder can be used for unloading dough to the extruder for making a variety of Namkeens.
Extruding Machine
Dynamech Engineers has been manufacturing Sev Extruder Machines since year 1985. These Sev making machines are used extensively to manufacture premium quality Sev, Gathiya, Papdi, Ratlami Sev and Aloo Bhujiyas. Our Sev Extruder are fitted over a frying pan and the two variants can make 50 Kg sev per hour and 90 Kg sev per hour respective. These Sev Extruder machines are available both in Semi-automatic and fully automatic variants.
Sev Extruder
Model
SM 200
SM 250
SM 300
SM 600
Size
8″
10″
12″
16″
Production Capaciy
For raw Besan ( For Automtic Fryers Only )
200 Kg/Hr
250-300 Kg/Hr
300-400 Kg/Hr
600 Kg/Hr
Power Required
1.5 H.P.
3 H.P.
3 H.P.
5 H.P.
Auto Dough Feeder + Sev Extruder
Auto Dough Feeder + Sev Extruder
Manual Dough Feeding + Sev Extruder
Manual Dough Feeding + Sev Extruder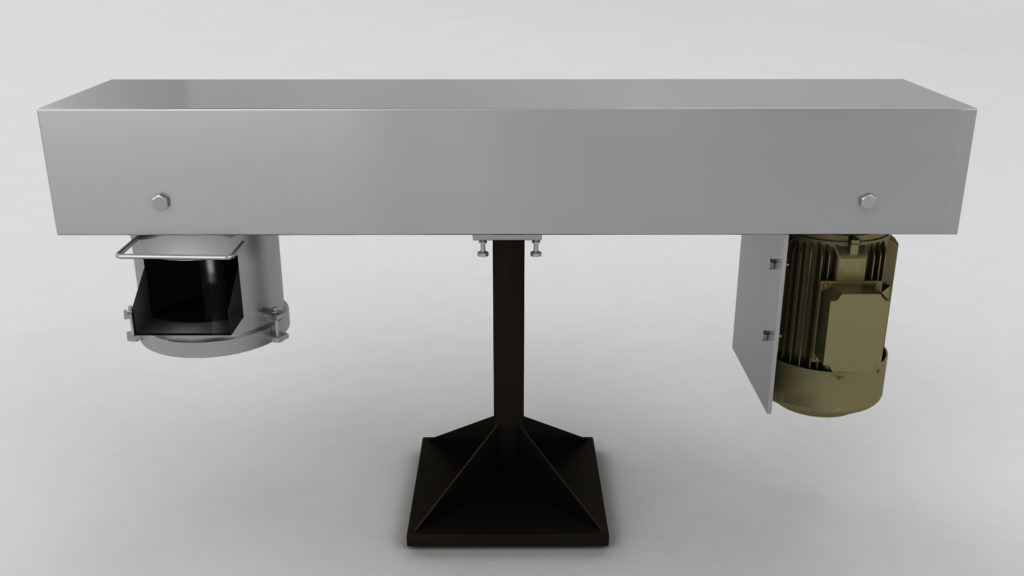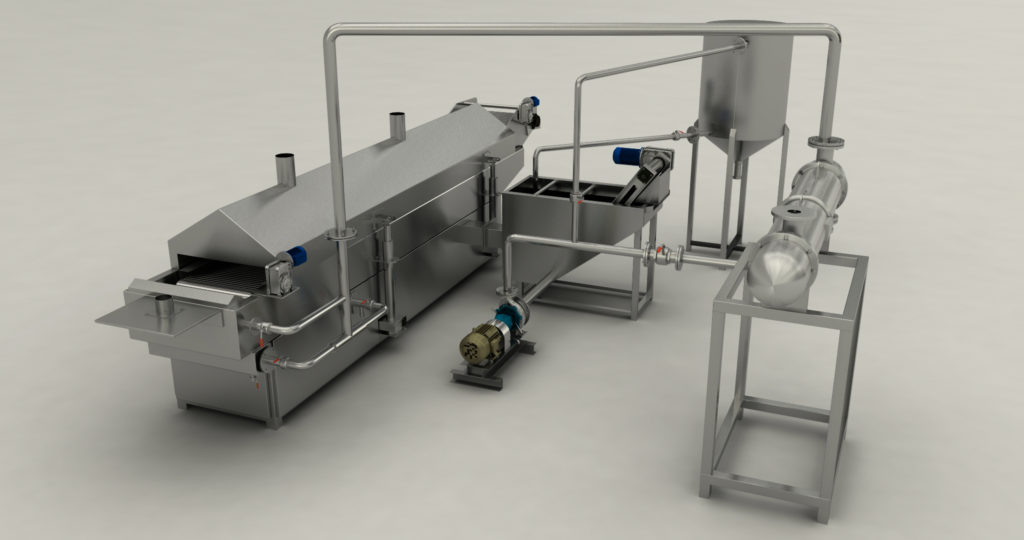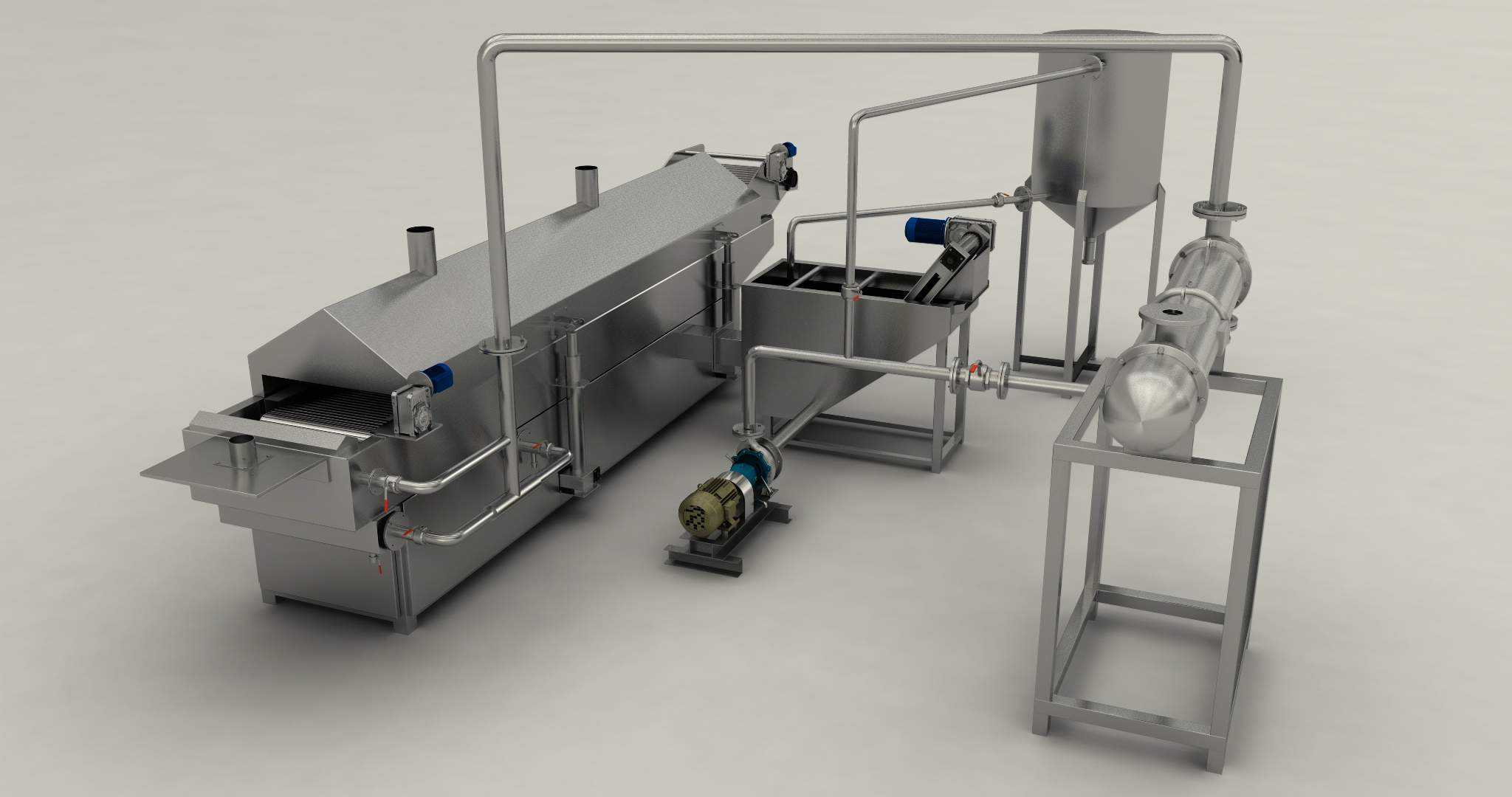 Frying
Talk about Batch Fryers and you will hear our name! This is the goodwill we hold in the Snacks Machinery Market. We offer Batch Fryer, Circular Batch Fryer and Industrial Batch Fryer which comes in various sizes suitable for 28"/30"/32" kadhai size. These Circular Batch Fryers are heated by means of regular diesel burners making it maintenance free. Our Circular Batch Fryers are compatible with all kinds of fuels like diesel, kerosene and LDO. To make your working smooth we have also fabricated the Batch Fryers with Insulation and refractory fire cement lining to prevent heat loss.
Features
Floor Space: 4 It x 4 ft
Blower: 1,2 HP with pipeline
Production Capacity: 80 kg namkeen per hour , 40 kg dais per hour and 20 kg potato chips per hour
De-oiling
Keeping abreast with the technology, we have engineered premium quality Oil Extractors. Our oil extractors have a conveyer belt with natural oil dripping. D-oiling belts allow natural dripping of excess oil through wide weave mesh belt onto oil collection tray. It removes the excess oil from Namkeen and Potato Wafers.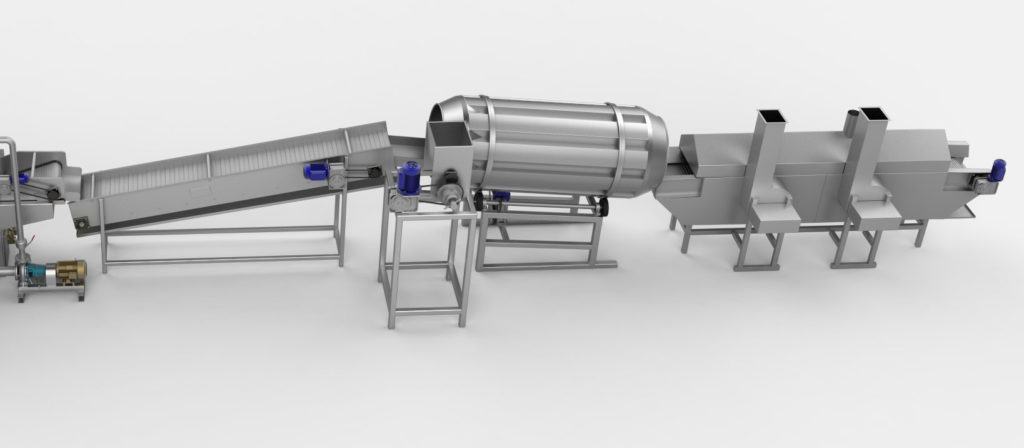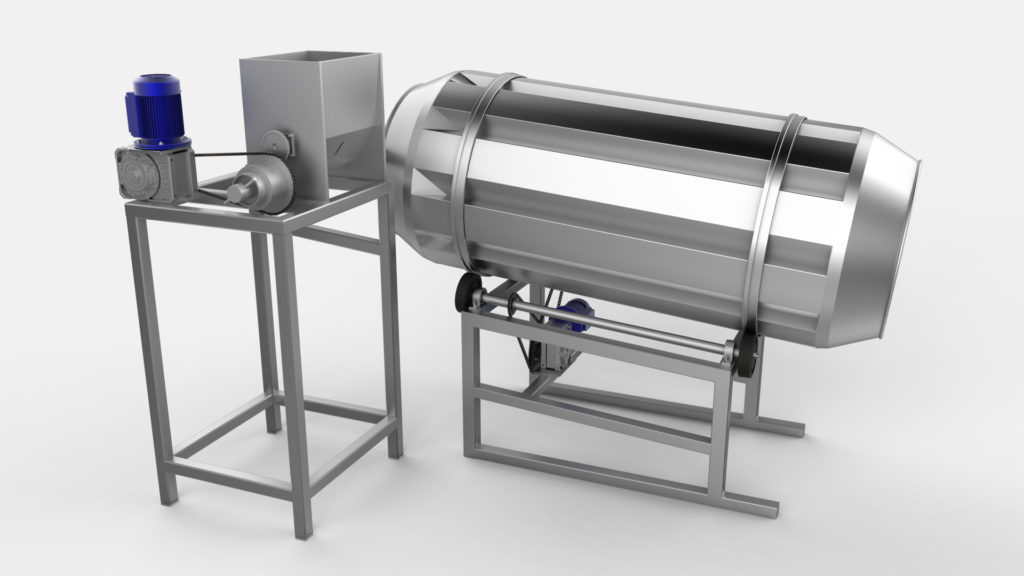 Seasoning
Now apply any seasoning to your product with Dynamech Engineer's Spice Coating Drum uniformly and add punch to your delicacies. Our Spice Coating Drums are designed in manner in which your spices evenly mix with the Products. Made up of Non-Rusting Material, our spice mixers are durable and long-lasting. Our machines are also used for coating spices on products like Kurkure, Potato Chips etc.
We offer these spice mixing machines at economical prices in variations of sizes shipped both in India and abroad!
Cooling
We have pioneered in wholesome manufacturing of Snacks Making Equipment. Our Cooling Conveyor is used along with Automatic fryers for removing oil and cooling the fried product so that they can be forwarded to packaging easily. It is extensively used for cooling and de-oiling of fried products like chips, namkeen, pellets etc.; our Cooling Conveyors help to reduce the temperature of the product using ambient air and process time effectively. Our cooling conveyors are usually 13-15 feet long. It works on the principal of continuous rotation of the ambient air, that's why it consume less fuel or can say no much energy.