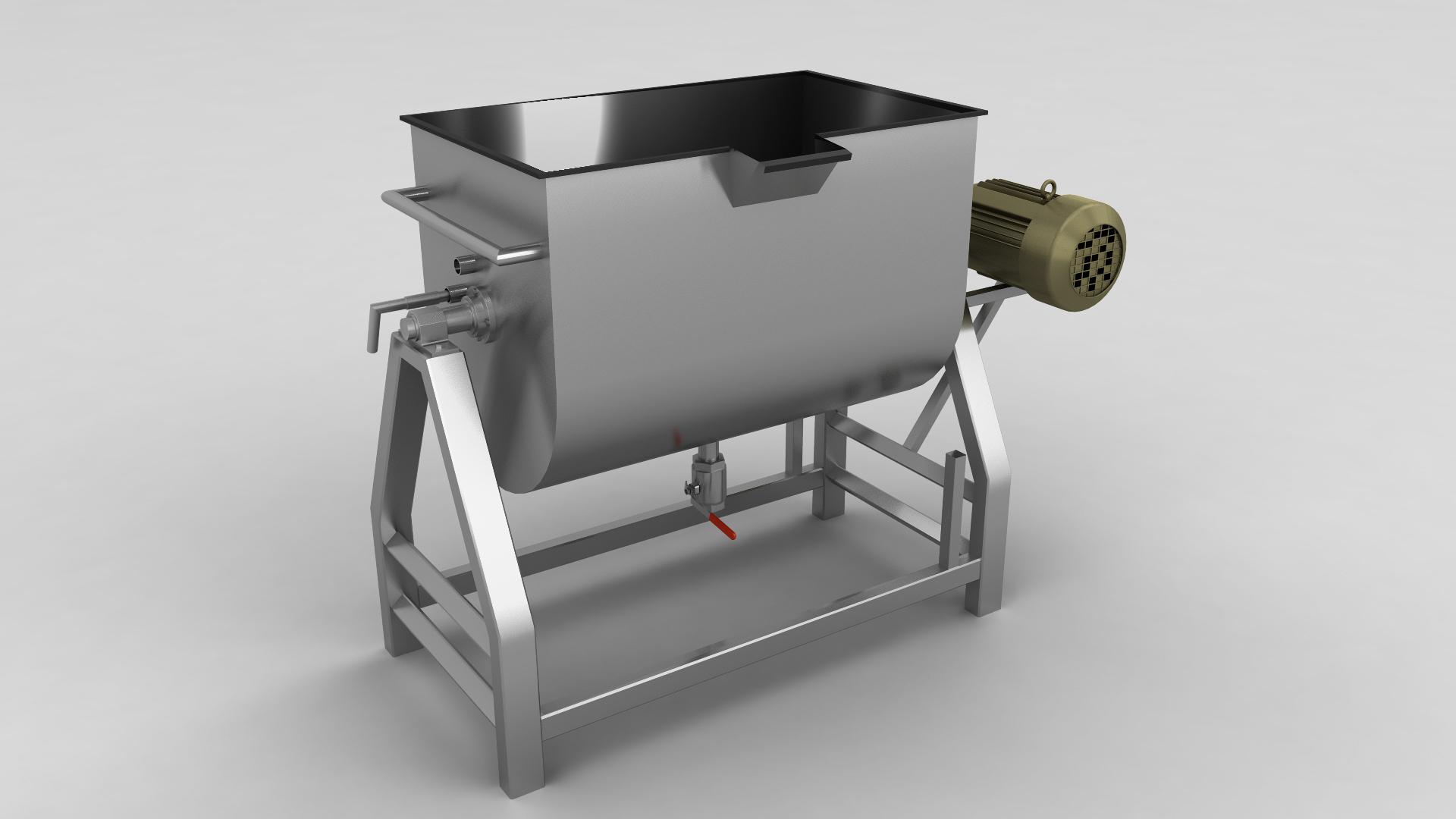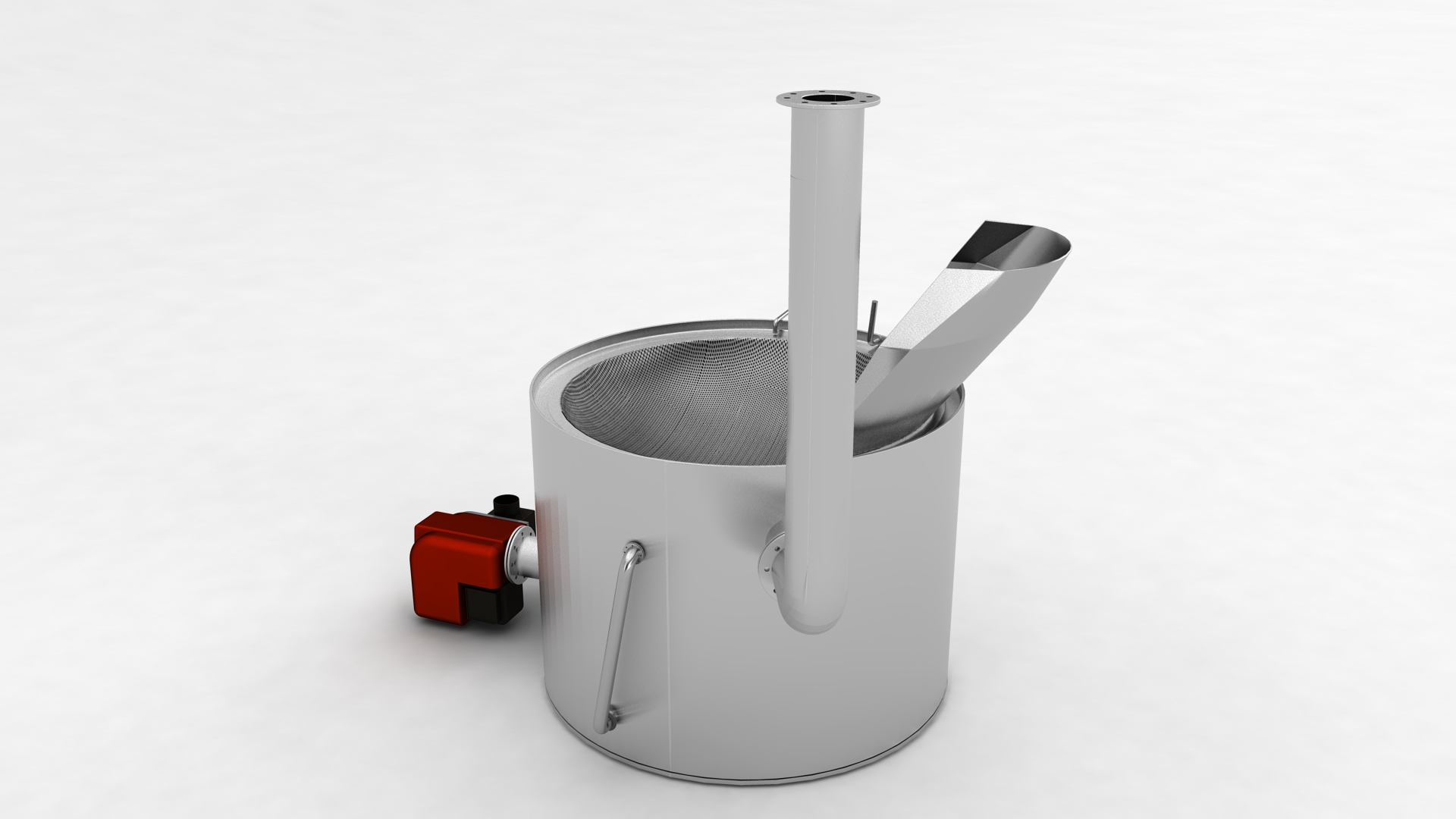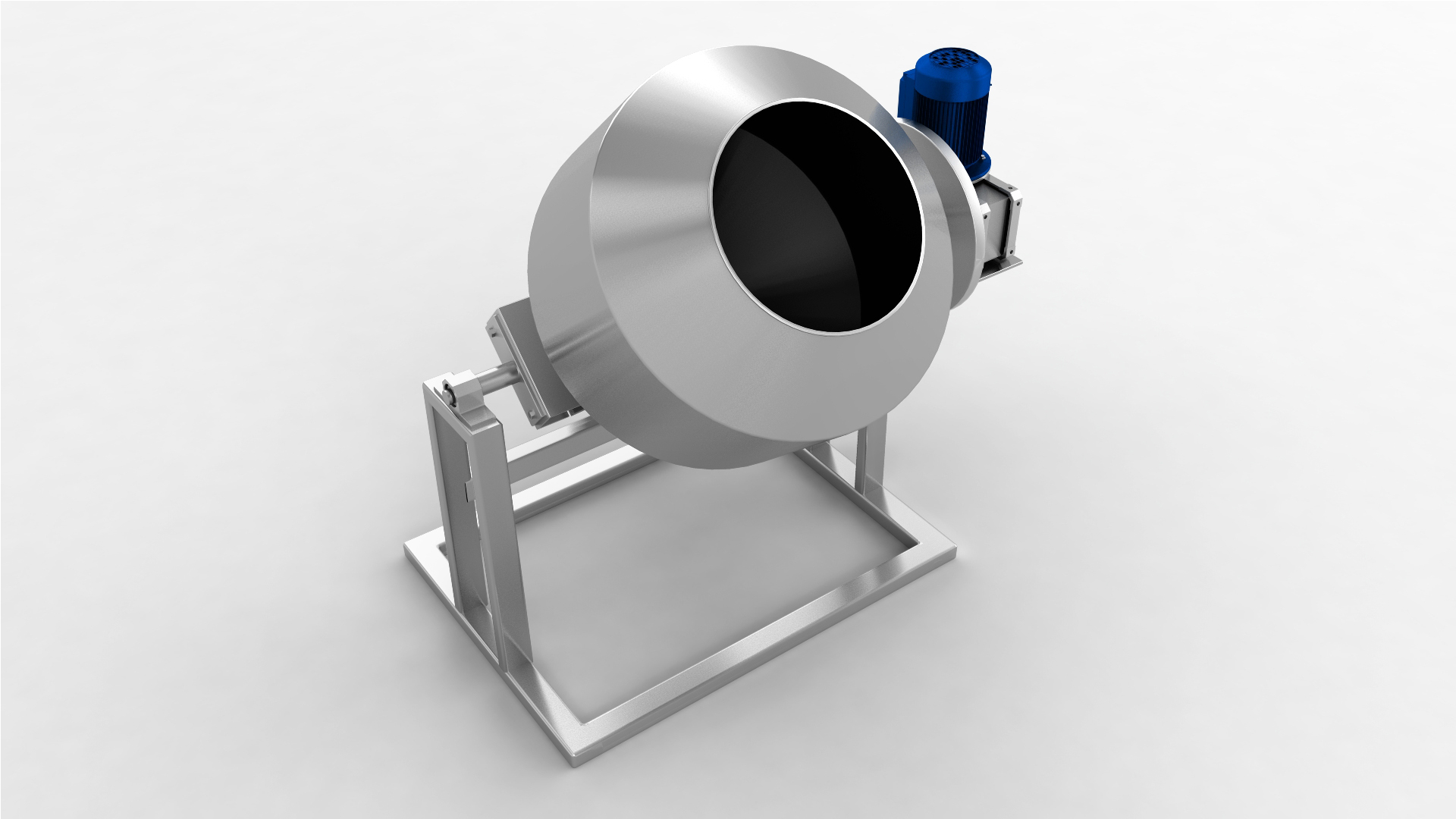 an extruded snack, meaning they are cooked, pressurized, and pushed out of a die that forms the particular snack shape. They are then baked (or fried, depending on the product) and flavored with oil and seasonings. Today, we eat extruded corn snacks that are irregularly shaped depending on the shape of the die. Flavorings added after baking or frying vary greatly.
Special Features
Complete SS 304 construction (Contact Parts) Covering of stainless steel Grade duly buffed & polishe
Complete Hygienic design, easy to operate and maintain.
Easy accessible hence proper cleaning.
Food grade conveyor belts.
Energy efficient and environmental friendly technology.
Ribbon Blender
Ribbon blender are widely used for homogeneous mixing of dry granules and powders. The blender comprises a "U" tank, shaft with two sets of spiral ribbons, one inside the other. Inner and outer ribbons are perfectly arranged, that during rotation, the material reaches each corner of the trough and imparts radial and linear motion to the whole of the material to be mixed. Our range of ribbon blender are based on a proven agitator construction that provides a triple mixing action ensuring fast, efficient blending. Corn, Rice, Gram Grit are mixed with water in this process
Spice /Ribbon Blender
Model
SB 50
SB 100
Mixing Capacity
50 Kg/4min
100 Kg/4min
Mixing Per Hour
750 Kg/Hr
1500 Kg/Hr
Power Required
1 H.P.
2 H.P.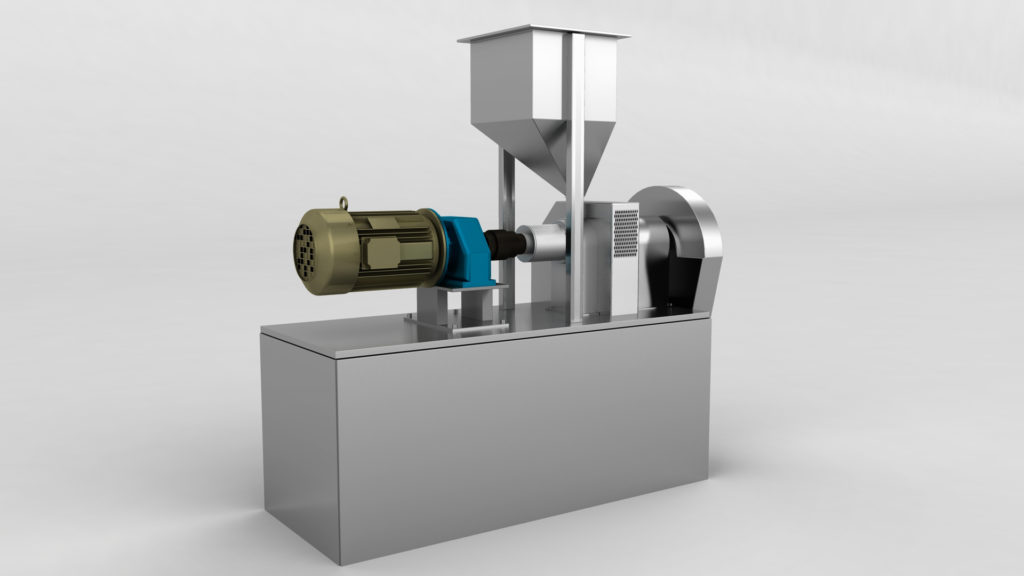 Extruder
We manufacture kurkure extruder wherein we carry the process of gelatinization in a concentric cavity between two dye, one rotary with 3 blades (fingers) plus grooves, and the other one with grooves only. The action of these blades on the rotating head creates the necessary condition of pressure and heat to achieve gelatinization of the raw material. Product is expanded and formed in a narrow gap between the two plates. Blades affixed to a circular knife support ring mounted on the outer edge of the rotor cuts to the desired size.
Rotary Head Corn Grit/Rice Grit Extruder
Model
RHE 60
RHE 80
RHE 120
Production Capacity ( Raw Extruded Snacks)
60 Kg/Hr
80 Kg/Hr
120 Kg/Hr
Power Required
18 H.P.
25 H.P.
37.5 H.P.
Die MOC
PB
PB
PB