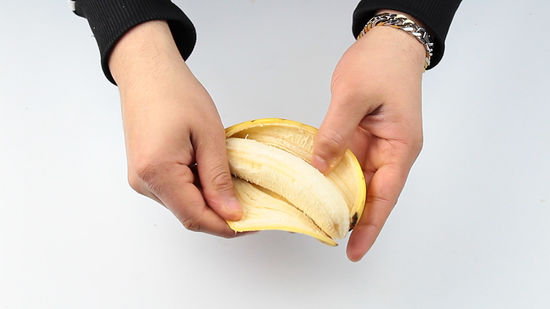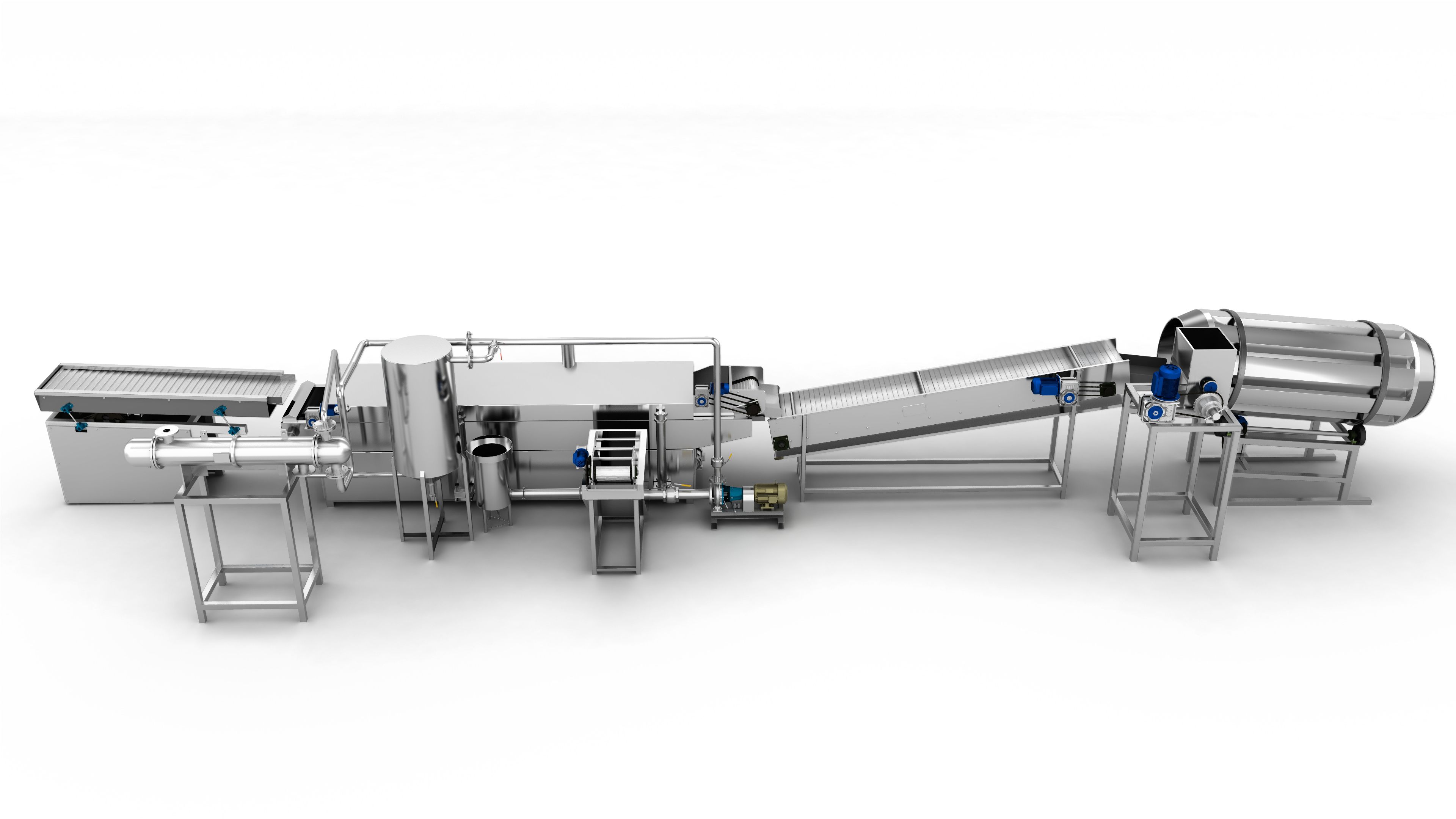 An exclusive line for producing superior quality Banana / Plantain / Cassava Chips. Continuous Frying System exclusively, designed for Banana Chips to achieve maximum product quality and operational flexibility. Hand Peeled Plaintain or Cassava can be directly sliced in to an oil flume at the infeed end of the fryer. Fried chips can go for on line flavoring and packing.
Our full-automatic banana chips line adopts the most advanced banana chips making machines. Banana chips are crispy snack food similar to potato chips. Banana chips are normally made from under-ripe fruits by frying the slices in oil. The processing capacity we supply is from 60kg/h to 300 kg/h.
Special Features
Specially engineered multi oil inlets maintain positive oil flow to clear the product infeed area & provide precise control of temperature & rapid adjustment to feed change.
Circulating oil keeps fines in suspension for efficient removal. Every minute 100% of the system oil volume passes through drum filter to remove 100% product particles for the highest oil & product quality.
Low oil volume and rapid oil turnover assure fresh product with a long shelf life.
Indigenously developed air knife removes excess surface water from washed slices. Less pm-frying slice surface moisture reduces energy consumption & increases the edible oil self life.
Compact design results into cost efficient operations by reducing space, energy & water usage.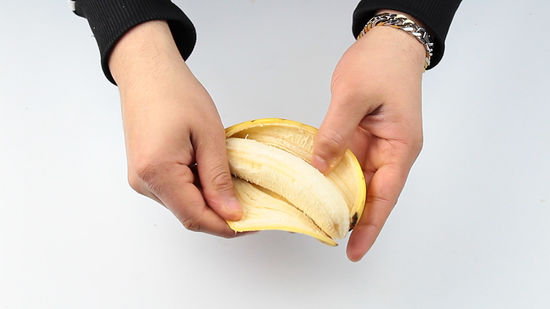 Manual Peeling
For production chips like banana and casava, its more practical to use the peeling process manually so that the item doesn't get bad shaped.
Fully Automatic Banana Chips Processing Line
We offer different capacity fryers and high-speed systems producing thousands of pounds per hour of the finished product. Semi-automatic cassava, plantain, banana, taro, tapioca, chips processing system includes following equipment's, which is Banana slicer, Continuous frying system with heat exchanger, cooling & seasoning systems.
It is suitable for cost-effective and continuous production of Banana / Potato / Cassava / Tapioca Chips. It can also do much another floating type of snacks with high moisture in raw product.
Slicer – Hand peeled plantain, banana or cassava can be directly sliced into an oil flume at the in-feed end of the fryer. Cassava, plantain and banana slicer can produce round, lengthwise chip or sticks. Capacity will depend on the product, thickness of the slice, frying parameters, etc.
Banana Slicer
Model
BS 40
BSDH 80
Capacity (No of Banana per Minute)
40 Nos
80 Nos
Power Required
0.5. H.P.
1. H.P.
Continuous frying system with heat exchanger- Complete system consists of a frying section with paddles and sub merger belt, top hood, takeout belt, continuous oil filter, day oil tank, and heat exchanger. After frying, the chips are received by a takeout belt and goes into seasoning drum to apply flavor on it. The fryer is also suitable for potato sticks and banana chips.
De-oiling – The de-oiling process can be two types. One is with centrifugal de-oiling system & another one is without centrifugal de-oiling system.
Seasoning –For even application of the flavor on the chips, we have speed controller in the seasoning drum. It has 60% moisture level Which is less than as compared to potato chips.